Eastside
DJs use older music that they like and they create new sounds, beats and add their own voices. I try to make an analogy of my paintings to that.
It just happens that Japanese imagery is part
of my culture…
— Gajin Fujita
Gajin Fujita got his start as an artist in the tough, mostly Latino neighbourhood of Boyle Heights in East Los Angeles, painting with spray cans on urban walls with his friends in the KGB and K2S graffiti crews. Yet traditional Japanese culture was always present in Fujita's immigrant household. He grew up listening to tales of heroic samurai from his artist father, while his mother, a conservator of antiquities, restored Japanese lacquer and armour.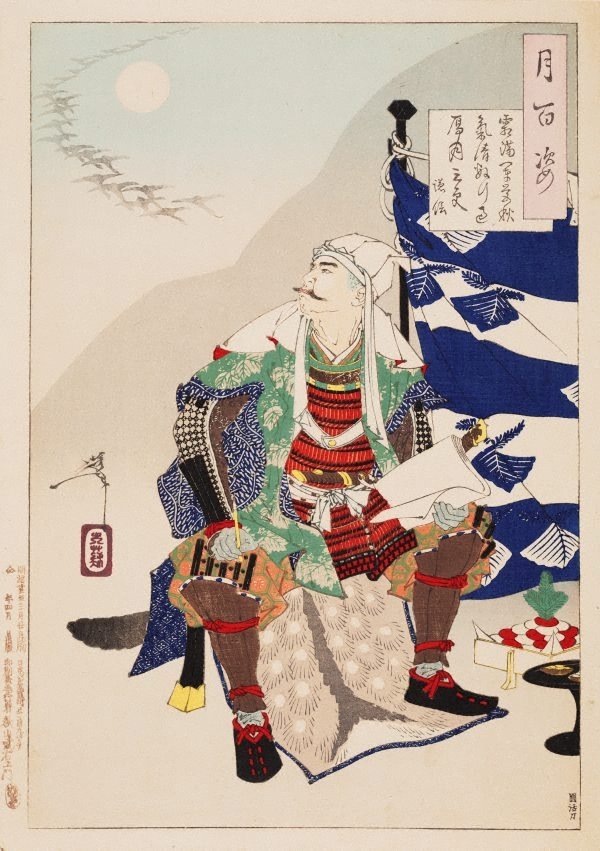 AGNSW collection Tsukioka Yoshitoshi Frost fills the camp and the autumn air is still/ lines of returning geese cross the moon of the third hour - Kenshin (20 Mar 1890) 258.2012.82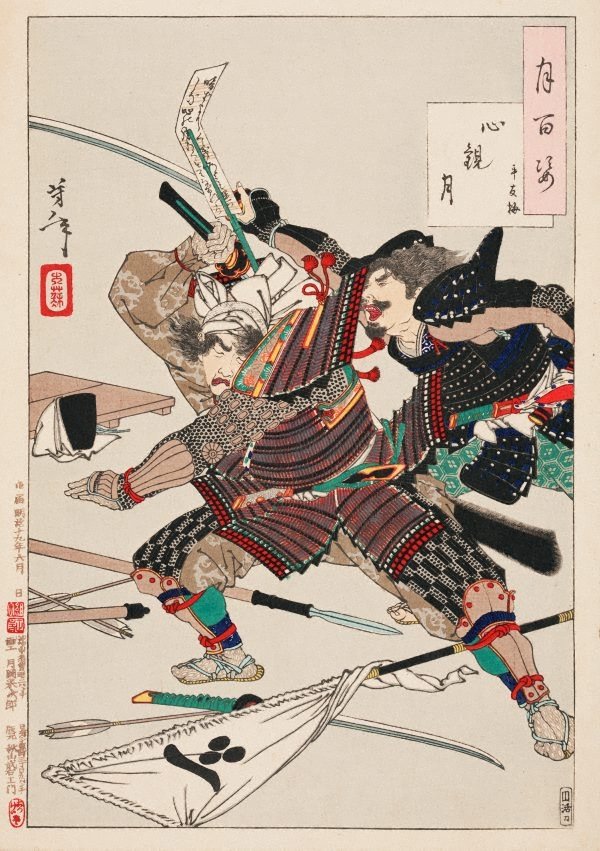 AGNSW collection Tsukioka Yoshitoshi The moon's inner vision - Taira no Tomoume (Jun 1886) 258.2012.34
What set Fujita on his later path as an artist were the woodblock prints of the great 19th-century ukiyo-e or 'floating world' artists, among them Kunisada, Kuniyoshi and the wildly imaginative Yoshitoshi (seen to the left). After encountering their works in the late 1990s in the Tokyo National Museum, Fujita began to give shape to his own 'floating world' – a place where the warriors and actors of Edo Japan meet the gangs and graffiti of 21st-century Los Angeles.