Indigenous Australian art
A selection of works from the Gallery's collection of Aboriginal art is currently on display in the 20th-century Australian galleries on the ground level.
Due to copyright reasons, we cannot reproduce images of some of the artworks.
Click on a work to find out more about it.
Location
20th & 21st c Australian art
View Map
Ground level: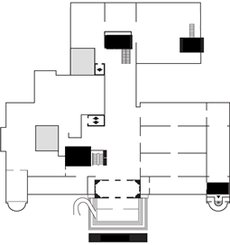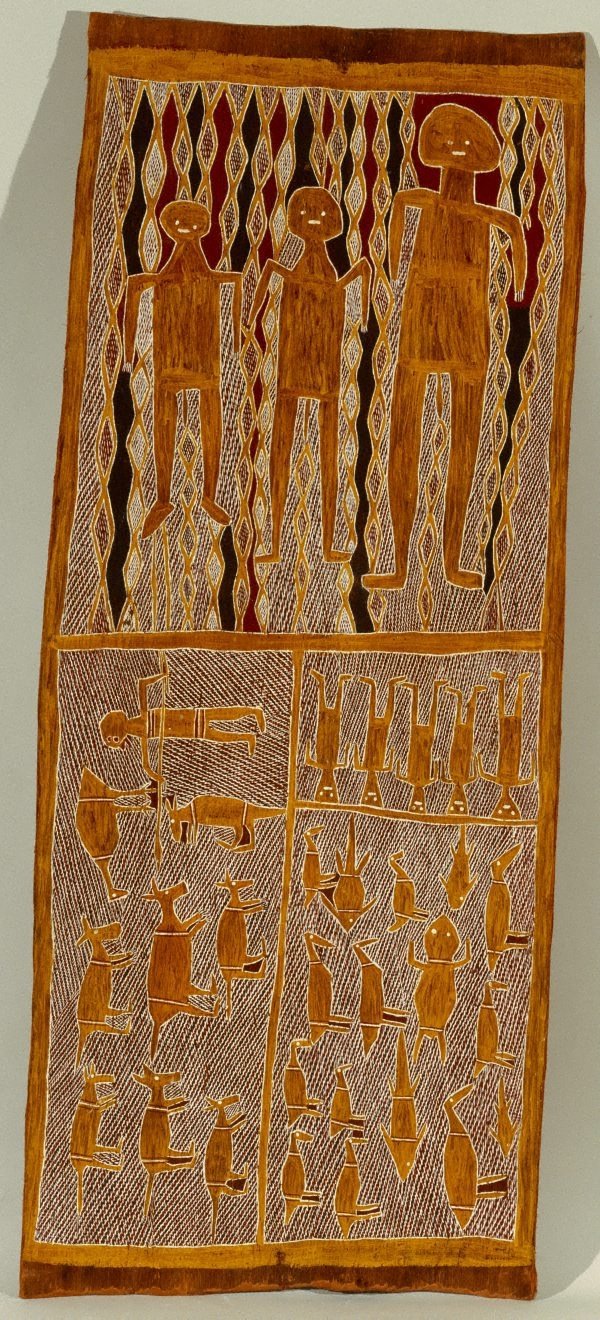 Munggurrawuy Yunupingu
Lany'tjung - Barama & Gulparemun, (circa 1960)
IA26.1960

Munggurrawuy Yunupingu
Lany'tjung story (Crocodile and Bandicoot), (1959)
IA61.1959