Archibald Prize 2020 talk: Vincent Namatjira CANCELLED
The winner of the Archibald Prize 2020 speaks with Benjamin Law

Art After Hours, Access program, Auslan, Celebrity talk, Online event
Unfortunately due to unforeseen circumstances the talk with Vincent Namatjira and Benjamin Law has been postponed.
By now you probably know that Western Arrernte artist Vincent Namatjira has won the 2020 Archibald Prize with his portrait of football icon Adam Goodes, entitled Stand strong for who you are. He is the first Aboriginal artist to win the prize in its 99-year history. But did you know Vincent has been an Archibald finalist four times and has been painting personalities from the Queen to Chuck Berry – and inserting himself into the picture – for nearly a decade? Tonight, Benjamin Law asks Vincent about his affinity with famous figures, his witty and subversive art practice and what it means to stand strong for your people.
Vincent Namatjira is a painter from Indulkana in in South Australia and is the great-grandson of the renowned Arrernte artist Albert Namatjira. Since 2013, Vincent has been painting portraits of important figures, both personally familiar and famously political. He is an acute observer of national and international politics and the connections between leadership, wealth, power and influence. Vincent's work has gained significant recognition in Australia and abroad. His imagery calls on Australia's colonial history, with recurring references to Captain Cook, the British Royal family and contemporary Indigenous life. This is the fourth time in the Archibald Prize for the Western Arrernte artist, who was born in Mparntwe (Alice Springs) in 1983.
Benjamin Law is an Australian writer and broadcaster. He's the author of The family Law (2010), Gaysia: adventures in the queer east (2012), the Quarterly Essay Moral panic 101 (2017), and editor of Growing up queer in Australia (2019). Benjamin created and co-wrote three seasons of the award-winning SBS TV series The family Law, based on his memoir, and his debut play Torch the place ran earlier this year (Melbourne Theatre Company). Benjamin co-hosts ABC RN's weekly national pop culture show Stop everything and has appeared on a number of TV shows including Q&A (ABC), The drum (ABC) and The project (Ten).
This talk will be Auslan interpreted.
Wednesday 21 October 2020, 7:30pm (AEST)
Free
Online event
The event will be streamed via our Facebook channel and Youtube channel
Duration 30 minutes
Related exhibition: Archibald, Wynne and Sulman Prizes 2020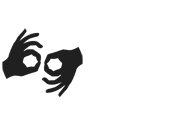 Image: Vincent Namatjira. Photo by Meg Hanson Photography.