Artist talks: Front Up
A personal perspective on the art of the Dutch golden age

Art After Hours, Access program, Auslan, Exhibition talk
Join artists from the Front Up Emerge Program – Kate Burton, Rebecca Sciroli and Digby Webster – as they respond to artworks in the exhibition Rembrandt and the Dutch golden age: masterpieces from the Rijksmuseum.
The Emerge Program is an engagement project between the Gallery and Front Up, a Western Sydney based arts and culture program and hub, founded by Ability Options, which supports professional development for artists with disability.
This event is part of the Gallery's celebrations for International Day of People with Disability. It will be Auslan interpreted for deaf and hearing-impaired visitors.
Wednesday 29 November 2017, 5.30pm
Free with exhibition entry
No bookings required
Duration 30 minutes
Location: Major exhibition gallery
Related exhibition: Rembrandt and the Dutch golden age
Related programs: International Day of People with Disability 2017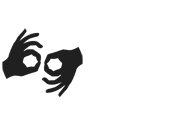 Image: Wallerant Vaillant Portrait of Maria van Oosterwijck (1630–93), flower painter 1671 (detail), Rijksmuseum