Auslan tour: Biennale of Sydney
For deaf and hearing-impaired visitors with Stefan Kater and Danni Wright

Access program, Auslan
Join Deaf artists/presenters Stefan Kater and Danni Wright for an immersive viewing experience and discussion of the 20th Biennale of Sydney: The future is already here – it's just not evenly distributed. The tour will be delivered in Auslan and interpreted into English.
No bookings required. Just meet at the information desk.
On 20 April, the 6.30pm Art After Hours event before this talk will also be Auslan-interpreted.
Saturday 9 April 2016 11am
Wednesday 20 April 2016, 7.15pm
Sunday 29 May 2016, 1.30pm
Free
To request assisted access for individuals or groups with specific requirements, phone: 02 9225 1740 or email pp@ag.nsw.gov.au
See also:
Visiting for people with disability
Access programs
Duration 1 hour
Location: Ticketing and information desk
Related exhibition: 20th Biennale of Sydney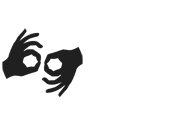 Image: Dane Mitchell All Whatness is Wetness 2015, installation view (2015) at Raebervonstenglin, Zurich. Courtesy of the artist