Auslan tour: Archibald, Wynne and Sulman Prizes 2018
For visitors who are deaf or hard of hearing

Access program, Auslan, Tour
Join Todd Wright, presenter from the Deaf community, for a tour of Australia's most extraordinary art event: the annual Archibald, Wynne and Sulman Prizes exhibition. The tour will be delivered in Auslan and interpreted into English.
Meet at information desk.
Part of our regular program of Auslan-interpreted events held throughout the year on the last Sunday of the month (except December), with a different focus each month.
Sunday 24 June 2018, 1.30pm
Wednesday 18 July 2018, 7.15pm
Free with exhibition entry
Bookings and enquiries: 02 9225 1740
Or email pp@ag.nsw.gov.au
Assisted access for individuals or groups with specific requirements can be requested
See also: Access
Duration 1 hour
Location: Ticketing and information desk
Related exhibition: Archibald, Wynne and Sulman Prizes 2018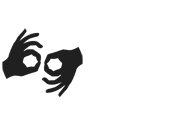 Image: Del Kathryn Barton Self-portrait with studio wife (detail), Archibald Prize 2018 finalist