Auslan tour: Rembrandt and the Dutch golden age
With Todd Wright for vistors who are deaf or hard of hearing

Access program, Auslan, Tour
Experience how the Dutch masters observed the visible world and transformed it into paintings.
This tour will select highlights from the exhibition Rembrandt and the Dutch golden age: masterpieces from the Rijksmuseum with subjects ranging from intense portraits and dramatic seascapes to tranquil scenes of domestic life and vivid studies of fruit and flowers.
Meet at the information desk.
This event is part of our regular program of Auslan-interpreted events held throughout the year on the last Sunday of the month (except December), with a different focus each month. It is also part of the Gallery's celebrations for International Day of People with Disability.
Sunday 26 November 2017, 1.30pm
Wednesday 29 November 2017, 6.30pm
Free with exhibition entry
Bookings recommended
Bookings and enquiries: 02 9225 1740
Or email pp@ag.nsw.gov.au
Assisted access for individuals or groups with specific requirements can be requested
See also: Access
Duration 1 hour
Location: Ticketing and information desk
Related exhibition: Rembrandt and the Dutch golden age
Related programs: International Day of People with Disability 2017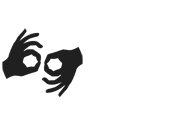 Image: Richard Brakenburg The Feast of Saint Nicholas 1685 (detail), Rijksmuseum, Dupper Wzn Bequest, Dordrecht