Children's access workshop: Face time
Free artmaking activity for children with specific needs and their families and carers

For kids, Access program, Workshop
What can portraits reveal? Get up close with the faces in the Young Archie 2019 competition and create your own portrait of someone you admire.
This is an opportunity for children with specific needs to connect with the sensory materials to express their own creativity in a fun and encouraging way.
We welcome visitors of all abilities to contribute and encourage those who need assisted access to contact the Gallery, including those with limited mobility, vision or hearing impairment or intellectual disabilities, and community groups working with children with specific needs.
All materials and instructions are provided.
Wednesday 17 July 2019, 11am
Free, bookings required
Bookings and enquiries: 02 9225 1740
Or email education@ag.nsw.gov.au
Auslan interpretation and assisted access for individuals or groups with specific requirements can be requested when booking
See also: Access
Duration 1 hour, 30 minutes
Location: Ticketing and information desk
Related exhibition: Archibald, Wynne and Sulman Prizes 2019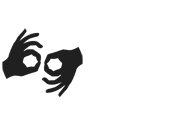 Image: Scarlett Li My mum and me (detail) Young Archie 2019 finalist