Classical Sundays at the Studio 2018
Music recitals at the Brett Whiteley Studio, Surry Hills

Music, Performance
A limited season of performances that will inspire and delight in the intimate atmosphere of the Brett Whiteley Studio.
Third Sunday of the month, 2pm
March-November 2018
Free
No bookings required
Duration 1 hour
Location: Brett Whiteley Studio, Surry Hills
Presenting partner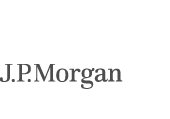 Image: Brett Whiteley Shankar 1966, gift of Mrs Graham Ducker 1971 © Wendy Whiteley
March recital

Free

Sunday 18 March 2pm – 3pm

Read the description

Duo Histoire are one of Sydney's finest emerging classical ensembles, featuring a unique combination of classical guitar and saxophone, and award-winning musicians Murilo Tanouye and Nick Russoniello. With a broad repertoire ranging from Argentinian tango to Spanish romantic music, they have rapidly attracted the attention of audiences nationally, appearing in music festivals and giving concerts across the country, and were recently recorded for ABC Classic FM and performed at the Sydney Opera House in the prestigious Utzon Room Series.

April recital

Free

Sunday 15 April 2pm – 3pm

Read the description

Duo Tangalo sees two of Australia's most prominent tango musicians – Owen Salomé and Emily-Rose Šarkova – come together in a unique pairing to explore the music of Argentina. The enigmatic bandoneon (tango's ubiquitous squeezebox) is paired with flute, piano and delicious vocals to capture the sounds of the cafes, alleys and nightclubs of Buenos Aires. Emily-Rose and Owen, both classically trained, have undertaken significant study in Argentina, and have performed and learnt with some of contemporary tango music's biggest names including Pablo Estigarribia, Ramiro Boero, Paulina Fain, Hugo Satorre, Adrian Ramirez, Nestor Vaz and Fabian Rodriguez.

May recital

Free

Sunday 20 May 2pm – 3pm

Read the description

Henry Liang returns to the Brett Whiteley Studio with the sho: a 7th-century wind instrument with 17 bamboo pipes and metal reeds arranged symbolically in the form of a resting phoenix. This eclectic program will feature pieces ranging from ancient Japanese folk tunes to world premieres by Australian composers.

June recital

Free

Sunday 17 June 2pm – 3pm

Read the description

Kaylie Dunstan will present a compelling program of modern and classic solo marimba works. These compositions range in style from a sweet lullaby to a suspense thriller, with several Australian pieces featured as well. Kaylie received two Bachelor degrees in percussion performance and is a fellow musician with the Metropolitan Orchestra as well as a freelance soloist and contemporary chamber musician.

July recital

Free

Sunday 15 July 2pm – 3pm

Read the description

July's recital brings together an unusual but beautiful combination of recorder and harp. Performers Alicia Crossley (recorders) & Verna Lee (harps) present two of the world's oldest instruments to perform music from early Baroque to modern times. This exciting recital will include works by Debussy, Handel, and Faure.

August recital

Free

Sunday 19 August 2pm – 3pm

Read the description

Formed in 2011 the Trois trio consists of Jane Bishop, Emma Hunt and Amy Putt, all highly accomplished performers who have completed undergraduate and/or postgraduate performance degrees at the Sydney Conservatorium of Music. Individually and collectively they appear regularly in chamber music recitals and orchestral performances and explore exciting new repertoire. This performance will be their first following Amy's return from living overseas, and will feature many of the trio's favourite works.

September recital

Free

Sunday 16 September 2pm – 3pm

Read the description

The 'wind quintet' was established in the early 1800s and has since remained a significant chamber music ensemble with many important and well-known composers writing for it throughout history as they valued its varied tone colour and versatility. This recital will present a variety of works written throughout the 19th and 20th centuries, covering many of the prominent genres of this period.

October recital

Free

Sunday 21 October 2pm – 3pm

Read the description

Cellist Eleanor Betts and Saxophonist Andrew Smith will perform an eclectic array of duos for this rare but effective combination of instruments. Both Honours and Masters Graduates of the Sydney Conservatorium, Eleanor and Andrew performed together for many years in the contemporary ensemble Chronology Arts, as well as in their own chamber ensembles – the Strelitzia Ensemble and Nexas Saxophone Quartet. This wide-ranging program will feature innovative works from around the world, including Paul Stanhope's beautifully contemplative Air and Nick Russioniello's absorbing and raucous work Prelude & Strut.

November recital

Free

Sunday 18 November 2pm – 3pm

Read the description

For the third consecutive year Emma Hunt (curator of the Classical Sundays series) has commissioned young local composers to write for the Classical Sundays series. November's recital uses the unique, yet stunningly beautiful combination of clarinet, flute, cello and violin to bring to life this collection of world-premiere performances. Composers involved include Kezia Yap, Nadine Saad, Sophie Van Dijk, Vickie Tran, Wesley Stormer, Adrian Whitehall, Will Hansen and Tom Alfred.