Drop in and make: Criss-cross chronicles
Free artist-led workshop for families with Reena Saini Kallat

For kids, Workshop
Born in New Delhi in 1973, artist Reena Saini Kallat is one of India's most significant contemporary artists. Using cables, criss-crossed and woven, her Woven Chronicle work traces migratory movements worldwide, across sovereign nations and politically charged borders. The map installations present routes historically taken by peoples including indentured labourers, settlers, contract workers, asylum seekers and refugees.
Come and make your own criss-crossed artwork alongside Reena by weaving, threading wrapping and cutting a range of art materials to tell a story about who you are and where you are from.
Join us any time between 1.30pm and 3.30pm. For children with their parents or carers. All materials and instructions are provided.
Reena Saini Kallat's works have been exhibited internationally at the Museum of Modern Art New York (MOMA); Manchester Museum; Mori Art Museum, Tokyo; Vancouver Art Gallery; Saatchi Gallery, London.
Saturday 21 July 1.30-3.30pm
Free
No bookings required
Duration 2 hours
Location: Function space
Related exhibition: Fearless
Supported by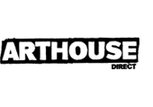 Image: Reena Saini Kallat Woven chronicle (detail of materials) © Reena Saini Kallat