Drop in and make: Marvellous mementos
Free artmaking activity for families

For kids, Workshop
Take inspiration from Kathy Temin's large artwork My monument: black garden in the exhibition Spacemakers and roomshakers: installations from the collection to create your own textured diorama to celebrate someone special in your life.
Join us any time between 11am and 3.30pm. For children with their parents or carers.
All materials and instructions provided.
11am-3.30pm
Monday-Friday 1-5 October 2018
Free
No bookings required
Duration 4 hours, 30 minutes
Location: Entrance court
Related exhibition: Spacemakers and roomshakers
Supported by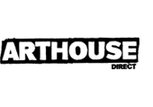 Kathy Temin My monument: black garden 2010–11 (detail)
AGNSW, Contemporary Collection Benefactors 2011, © Kathy Temin