FOMArt: June 2019
Presented by the Youth Collective

Exhibition talk, Workshop, Performance, Youth
Do you have a fear of missing art? Join us on the last Saturday of the month when the Gallery's Youth Collective presents a kaleidoscope of experiences to engage young people with art and ideas.
FOMArt features a range of free events including interviews with art professionals and artists, performances by young musicians, collaborative workshops… and more!
We are also offering discounted tickets to the Archibald Prize and The essential Duchamp for visitors aged 25 or under! Present your ID at the ticketing desk to purchase tickets for only $8 or skip the queue and book online via Qtix.
Bring your friends, meet like-minded art lovers and ignite your imagination and creativity.
Saturday 29 June 2019, 12.30- 4.15pm
Purchase FOMArt under 25 tickets from Qtix.
Related exhibition: Archibald, Wynne and Sulman Prizes 2019
Related programs: FOMArt
Presenting partner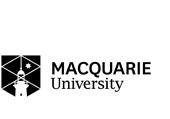 Casual chats

Free

Saturday 29 June 12:30pm – 1pm

Read the description

Join us for a discussion with prominent contemporary artists Jason Phu and Jasper Knight as they chat about their current works on display for the Archibald and Sulman Prize 2019.

Jason Phu is notorious for his distinctive humorous and playful paintings, often exploring deeper themes of culture and identity. Jason has been a finalist of the Archibald Prize twice, winner of the Sulman Prize in 2015 and is a Sulman finalist again year with his work i had a nap and had a nightmare, when i woke up i was still hungry. Jasper Knight also has a history of being a finalist in the Archibald, Sulman and Wynne Prizes. He is known for his bold and striking mixed media paintings, constructed from recycled industrial and street signs, perspex and plywood. This year, Jasper's Archibald entry depicts Jason, whom he met at the Hong Kong Art Fair in 2018.

Location: Entrance court

Photograph: Michael Bradfield

Reel Deal with Vonne Patiag

Saturday 29 June 3:30pm – 4:15pm

Read the description

Calling all film buffs! The Youth Collective is hosting a film club for people aged 15 to 25, in conjunction with the film series Merrily we go to hell which celebrates women in cinema. Following the Saturday afternoon film screening, guest critics will lead an insightful discussion to unpack the themes and cinematic techniques. This month, watch the coming-of-age classic Just another girl on the I.R.T from 1.30pm in the Domain Theatre then join us for snacks and a post-screening chat hosted by independent filmmaker Vonne Patiag.

Vonne Patiag is a filmmaker, writer and actor. Proud to be a Western Sydney storyteller working across stage and screen, he is interested in producing personal stories that explore diverse intersectional identities and dissect issues of racism and geographical prejudice prevalent in Australia. His latest short film Tomgirl premiered on SBS and his new short-form online series Halal Gurls will debut on ABC iView later this year.

Location: Centenary Auditorium

Still from Just another girl on the I.R.T