FOMArt: May 2019
Presented by the Youth Collective

Exhibition talk, Workshop, Music, Performance, Youth
Do you have a fear of missing art? Join us on the last Saturday of the month when the Gallery's Youth Collective presents a kaleidoscope of experiences to engage young people with art and ideas.
FOMArt will feature a range of free events including interviews with art professionals and artists, performances by young musicians, collaborative workshops… and more!
Bring your friends, meet like-minded art lovers and ignite your imagination and creativity.
Saturday 25 May 2019, 12.30- 4pm
Free
Related exhibitions: Archibald, Wynne and Sulman Prizes 2019, The essential Duchamp
Related programs: FOMArt
Presenting partner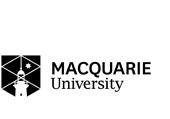 Casual chats

Saturday 25 May 12:30pm – 1pm

Read the description

The annual Young Archie showcases the next generation of Australian artists and for the seventh year of the competition the Gallery received over 2100 entries. The Youth Collective welcome three of the finalists from the 16 to 18 year old category for this month's Casual chat. Amy Hill, Aysha Huq, Lakshman Nitish Ramesh and Jessica Thompson speak to the Youth Collective about the stories behind their portraits and what's next for these budding artists.

Location: Entrance court

Image: Amy Hill Blue steel (detail), 2019 Young Archie finalist © the artist

DIY for under 25s

Free, bookings recommended

Saturday 25 May 1pm – 2:30pm

Read the description

To celebrate the opening of Australia's favourite art award the Archibald Prize, the Gallery's artist educators will take us through the 101 of how to draw a winning portrait. Whether you're a novice to drawing or just keen to brush-up on your drawing skills, bring your friends, meet like-minded art lovers in this free workshop for participants aged between 15 to 25.

All materials and resources provided. Spaces are limited – register here

Location: Function space

Open mic

Free

Saturday 25 May 3pm – 4pm

Read the description

Sydney-based dream pop band Ultracrush released their debut single Swimming in late-2018. With their nostalgic guitar riffs and warm vocals, it wasn't long until they captured the attention of Triple J radio's Home and Hosed presenter Declan Byrne, who described the track as 'beautifully unflustered'. In 2018, Swimming was the 12th most played song on FBi radio and their track made the end-of-year lists on music publications Ripe Music and Happy Mag. We're very excited to welcome this five-piece band to our Open mic session.

Location: Entrance court