FOMArt: October
Presented by the Youth Collective

Workshop, Music, Performance, Youth
How can we make the arts more accessible for youth? What will the arts look like for young people in the future? How can we contribute collaboratively to the vibrancy of the youth arts community in NSW?
These are some of the questions we want to ask YOU at our first ever meet-up for young people engaged in the arts!
Note: This event is open to young participants aged between 15 and 25.
Saturday 27 October 2018, 10.30am - 4pm
Free, bookings required
Related programs: FOMArt
Presenting partner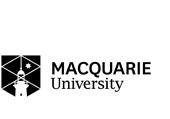 Photograph: Diego Esquivel
Youth arts meet-up

Saturday 27 October 10:30am – 3pm
SOLD OUT

Read the description

The Youth Collective are inviting passionate young creatives and youth ambassadors from arts and cultural organisations to join them for a day of lively discussion, knowledge sharing and collaborative thinking.

Come along and share some of your experiences as young arts ambassadors over ice-breaker games and brainstorming activities, meet and network with other passionate arts and culture lovers over food and snacks. Then take-part in an art-making workshop facilitated by Rosell Flatley and Cobie Ann Moore from Front Up Emerge program.

Registrations now closed

Location: Function space

Image: Rosell Flatley and Cobie Ann Moore

Open mic

Saturday 27 October 3pm – 4pm

Read the description

We've invited Sydney-based three-piece indie soul trio Clash Palace to take the stage. Featuring Isabella Antonievich, Alex Coad and Karl Serna, they have spent hours jamming, writing and creating sounds with a rich blend of soul, hip hop and R&B. They've performed at popular live music venues across town including the Oxford Art Factory and Lazybones Lounge and have supported local favourites such as DOKO and Kyoshi. Their first single produced by Parliament Studios was released in May along with their music video.

Location: Cafe

Image: Clash Palace