FOMArt: September
Presented by the Youth Collective

Workshop, Music, Performance, Youth
Fear of missing art? You've come to the right place! Join us on the last Saturday of the month when the Gallery's Youth Collective presents a kaleidoscope of experiences to engage young people with art and ideas.
FOMArt features a range of free events including interviews and talks with art professionals and artists, performances by young musicians, collaborative workshops… and more!
Bring your friends, meet like-minded art lovers and ignite your imagination and creativity.
Saturday 29 September 2018, 12- 3pm
Register via qtix for DIY for under 25s
Related exhibitions: Fearless, Playback, William Kentridge
Related programs: FOMArt
Presenting partner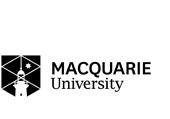 Image: Shireen Taweel. Photograph: Jacquie Manning, courtesy of Parramatta Artist Studios.
PerformanceLab: 4x4 by Locust Jones

Free

Saturday 29 September 12pm – 3pm

Read the description

Artist Locust Jones' practice weaves layers of stories and images that replicate the frenetic pace at which society consumes every day news and current affairs. In his 10-metre long drawing, currently on display in Playback, he uses ink, pencil and watercolour to portray the anxiety and confusion the artist feels about the state of the world, to create what he has described as a 'warped diary'

This month, the Youth Collective are thrilled to host a 3-hour performance by Locust titled 4×4. Accompanied by drummer Tim Bruniges, Locust will use the drum beats and drone soundscapes as a catalyst to further explore his practice while enduring the act of mark-making.

Location: Modern gallery

Image: Locust Jones. Photograph: Silversalt.

Casual chats

Free

Saturday 29 September 12:30pm – 1pm

Read the description

The Youth Collective speaks to female artists from culturally diverse backgrounds to discuss how they use art as a vehicle to explore their identity within Australia's cultural landscape.

Join this unique, youth-led discussion facilitated by the Youth Collective with panelists Australian-Lebanese artist Shireen Taweel and Australian-Filipino artist Marikit Santiago.

Location: Entrance court

Image: Marikit Santiago. Photograph: Alex Wisser, courtesy of Parramatta Artist Studios.

DIY for under 25s

Free, bookings required

Saturday 29 September 1pm – 2:30pm

Read the description

Have you got something on your mind? Make a bold statement on your very own canvas bag using stencils, paint and markers in this workshop led by the Gallery's artist educators.

This workshop is open to people aged between 15 and 25. All levels and abilities welcome.

Location: Function space