Kitsuke: the art of wearing the kimono
Tae Gessner in conversation with Fenella Kernebone

Art After Hours, Access program, Auslan, Celebrity talk
Born in Aichi, Japan, Tae Gessner was raised in the world of kimonos.
From the age of seven, she helped her mother run the family's kimono business, learning kitsuke, the art of wearing the kimono, by observing the lessons her mother held in their family home. She graduated from Tokiwa Jogakuin (Tokiwa Women's College) with a major in kimono and, with many years of experience mastering kitsuke, currently runs the International Kimono Club Sydney where she shares her passion and expertise through kimono demonstrations, displays, workshops and talks.
Tonight, Tae is joined by arts journalist Fenella Kernebone to reflect on styles, motifs and patterns portrayed in the seasonal kimonos illustrated in the works of Japanese artist Tsukioka Yoshitoshi.
This talk will be Auslan-interpreted for deaf and hearing-impaired visitors as part of Deaf Awareness Week.
Wednesday 19 October 2016, 6.30pm
Auslan interpreted
Free
No bookings required
Duration 30 minutes
Location: Entrance court
Related exhibition: Yoshitoshi
Related galleries: Asian galleries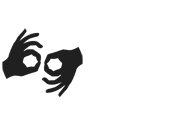 Image: Tsukioka Yoshitoshi Cooling off at Shijō (detail) from One hundred aspects of the moon 1885-92