Film series: Merrily we go to hell
Celebrating women in cinema

Art After Hours, Celebrity talk, Film
Merrily we go to hell: an invitation to cast one's cares aside this winter and toast to ten weeks of fun, defiant cinema by brilliant female directors. This season features the best of golden age Hollywood, film noir, '70s New York comedy and contemporary cinema from around the globe.
To thrive in an industry still beset by inequalities, female directors have cultivated arts of resilience. This season explores how their talent, creativity and determination translate into whip-smart films. These are stories where narrative conflict is met with exuberant displays of dance, mayhem and rebellion.
Each filmmaker in this series revels in a distinctive devil-may-care approach to genre conventions. Dorothy Arzner, the only female director working in 1930s Hollywood, transforms the rom-com into a scandalous study of adultery in Merrily we go to hell. Claudia Weill's Girlfriends reworks the hallmarks of neurotic New York comedy from the perspective of two best friends. Meanwhile, Věra Chytilová's Czech new wave classic, Daisies, merges the insurrectionary energy of the Prague Spring with carnivalesque surrealism.
As the young troublemakers of Daisies proclaim before their gleeful revolt: 'Everything's going bad in this world. If everything's going bad, we're going bad too!'
Sunday talks
Don't miss our free Sunday film intros by leading critics, filmmakers and scholars including Anwen Crawford, Karen Pearlman, Kathryn Millard, Nicole Anderson, Debbie Zhou, Catharine Lumby, Jane Simon, Stefan Solomon and Intan Paramaditha.
Wednesdays 2pm & 7.15pm, Sundays 2pm
Various Saturdays 1.30pm
26 June - 1 September 2019
How to get your ticket
Tickets available outside the Domain Theatre from one hour before each screening.
A limited release of early bird tickets can be booked in advance online via Qtix from Monday 17 June 10am.
See: Film ticket FAQs
Films start at the advertised time. Doors open 30 minutes before. Latecomers not admitted.

Location: Domain Theatre
Supported by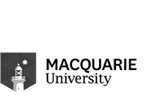 Image: Still from Daisies