Phenomenal beings: spirits in Japanese art and culture
Lecture series in association with Japan supernatural

Member, Lecture / symposium
Who are the mischievous shapeshifters, fiendish imps and vengeful ghosts found in the various expressions of Japanese culture and why do they continue to haunt these worlds?
For centuries, these phenomenal beings – including yōkai and yūrei – have populated Japanese folklore, and the story of their transformation and popularisation has come to echo the 'spirit' of Japan. Held in association with the exhibition Japan supernatural at the Art Gallery of NSW, this lecture series highlights key ideas related to the representation and history of the supernatural world in Japanese art, film, literature, theatre and popular culture.
Phenomenal beings is presented in partnership with the Japan Foundation, Sydney. The principal patron and public program patron for Japan supernatural is Gandel Philanthropy.
Tickets include two lectures per session and refreshments during intermission.
Book online
Individual lectures: see below
———
NESA Accredited program for NSW teachers
Saturdays 2 to 30 November 2019, 2pm
Single session:
$50 non-member
$40 member & teachers
$40 member – Japan Foundation, Sydney
Full series:
$225 non-member
$175 member & teachers
$175 member – Japan Foundation, Sydney
Bookings and enquiries: 02 9225 1878
Cancellations:
Fourteen (14) days' notice is required to qualify for a refund. All refunds attract an administration charge of 25% of the ticket price with a minimum charge of $5. With subscription tickets, there are no refunds for single sessions, unless a session is cancelled. This is non-negotiable. To enquire about a refund, email bookings@artgallerysociety.org.au or call 02 9225 1878 or visit the members lounge.

Location: Domain Theatre
Related exhibition: Japan supernatural
Presenting partner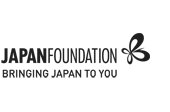 Principal patron and public program patron


The Art Gallery of NSW is endorsed to provide QTC Registered Professional Development for teachers accredited at Proficient Teacher level. Participating in individual sessions in the Phenomenal beings: spirits in Japanese art and culture lecture series will contribute 2 hours of QTC addressing 6.2.2 from the Australian Professional Standards for Teachers towards maintaining Proficient Accreditation in NSW.
Image: Utagawa Kuniyoshi (1797–1861) The actor Bandō Hikosaburō IV as Orikoshi Masatomo© attacked by the ghost of Asakura Tōgo played by Ichikawa Kodanji IV 1851 (detail) woodblock print; ink and colour on paper, triptych 35.8 × 76.5 cm Art Gallery New South Wales, Yasuko Myer Bequest Fund 2018