Retro horror radio: live ghost story readings
Stories from the spirit realm

Art After Hours, Performance
Close your eyes and immerse yourself in the strange world of spooks, folklore and old-school horror with live readings of uncanny Japanese tales. This performance features works from Lafcadio Hearn (1850-1904), one of Japan's biggest names in retro horror writing. With live acoustic music and sound accompaniment, this performance fuses the style of a live radio play with the spirit of folklore and stories made for sharing. Grab a drink, grab a seat and enjoy some slow-burn spinetingles. Co-produced with the Japan Foundation, Sydney.
Arisa Yura is an actor, voice-over artist, writer, director and taiko drummer working extensively across theatre, film and television in Australia, Canada, USA and Japan. Arisa recently wrote and performed her first play, Confessions of A Custard Melon Pan, at Sydney Fringe Festival, where the play was nominated for two awards: Best in Theatre and NIDA Standout Actor. She is also co-directing and performing in Night Parade of One Hundred Goblins co-presented by Clockfire Theatre Company and Art Gallery of NSW for Sydney Festival 2020.
Terumi Narushima is a composer, performer and sound designer whose work has been featured at festivals in Australia and overseas, as well as on radio and television. She writes acoustic and electronic music with a focus on microtonal tuning, and is a core member of Clocks and Clouds. Terumi is a senior lecturer in music at the University of Wollongong, where her current research explores the development of microtonal flutes using 3D printing. Terumi serves on the Board of Directors for Wollongong Conservatorium of Music.
Lafcadio Hearn was a Greek-Irish writer who settled in Japan in 1890 at the age of forty. He went on to document many examples of folklore, legends and stories about the supernatural that circulated in Japanese culture at the time. Hearn became naturalised as a Japanese citizen in 1896 and remained in Japan for the rest of his life, adopting a Japanese name (Koizumi Yakumo). His work is widely recognised for capturing the spirit of Japan as it teetered on the cusp of Meiji-era modernisation.
Wednesday 27 November, 6.30pm.
Free
Duration 30 minutes
Location: Entrance court
Related exhibition: Japan supernatural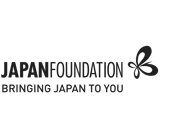 Image: Yuki Onna (Woman of the Snow) (1988) © Hideshi Hino.