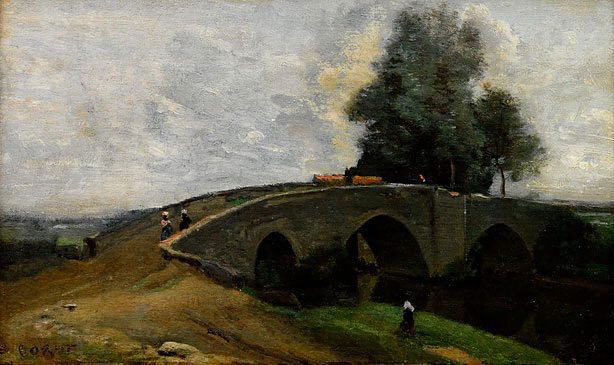 (France 16 Jul 1796 – 22 Feb 1875)
Le vieux pont
Other titles:

The old bridge

Location

Not on display

Further information

Former attribution: Jean B. Camille Corot (1796-1875)

Year

19th century

Media

Medium

oil on canvas

Dimensions

24.1 x 38.1 cm stretcher; 59.0 x 74.0 x 7.0 cm frame

Signature & date

Not signed. Not dated.

Credit

Purchased 1926

Accession number

1141

Provenance

Paul Gerson, Paris/France, Purchased by Arthur Tooth & Sons from Paul Gerson. Half share sold to Cremetti, 26 April 1926.
Arthur Tooth & Sons Ltd, 07 Apr 1926-08 Jul 1926, London/England, Purchased by the AGNSW from Arthur Tooth & Sons 1926. Purchased from the 'Summer exhibition of French Pictures' July 1926. Tooth stock no. 8097.