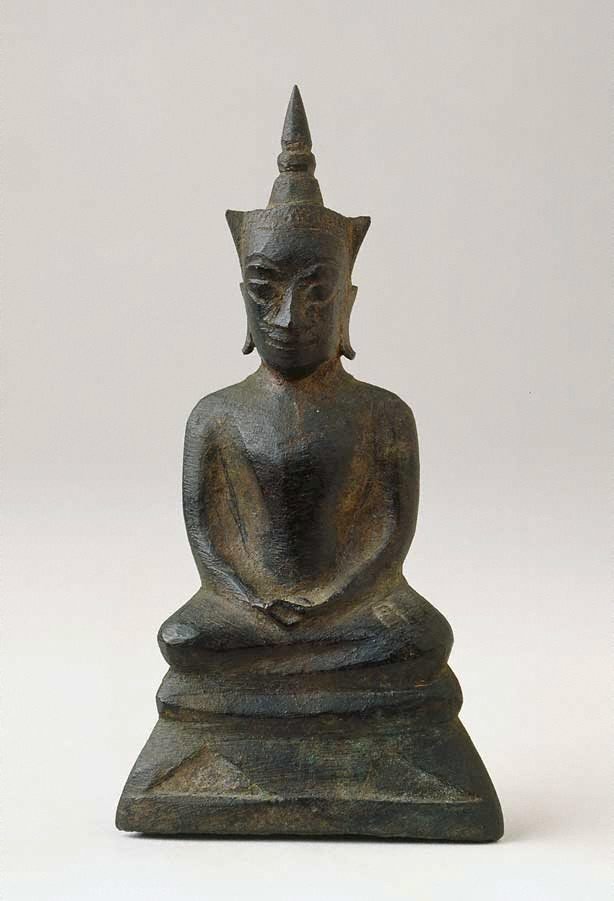 Unknown Artist
Seated Buddha in meditation (dhyana mudra)
Location

Place of origin

Year

17th century-18th century

Media

Medium

bronze

Dimensions

12.5 x 6.6 x 2.5 cm

Signature & date

Not signed. Not dated.

Credit

Gift of the Estate of David Strachan 1995

Accession number

192.1999

Provenance

David Strachan, pre 1970, New South Wales/Australia
Veronica Rowan, Nov 1970-1999, Deakin/Canberra/Australian Capital Territory/Australia, by descent from the estate of David Strachan to his sister Veronica Rowan. Donated to the Art Gallery of New South Wales, Sydney, 1999.