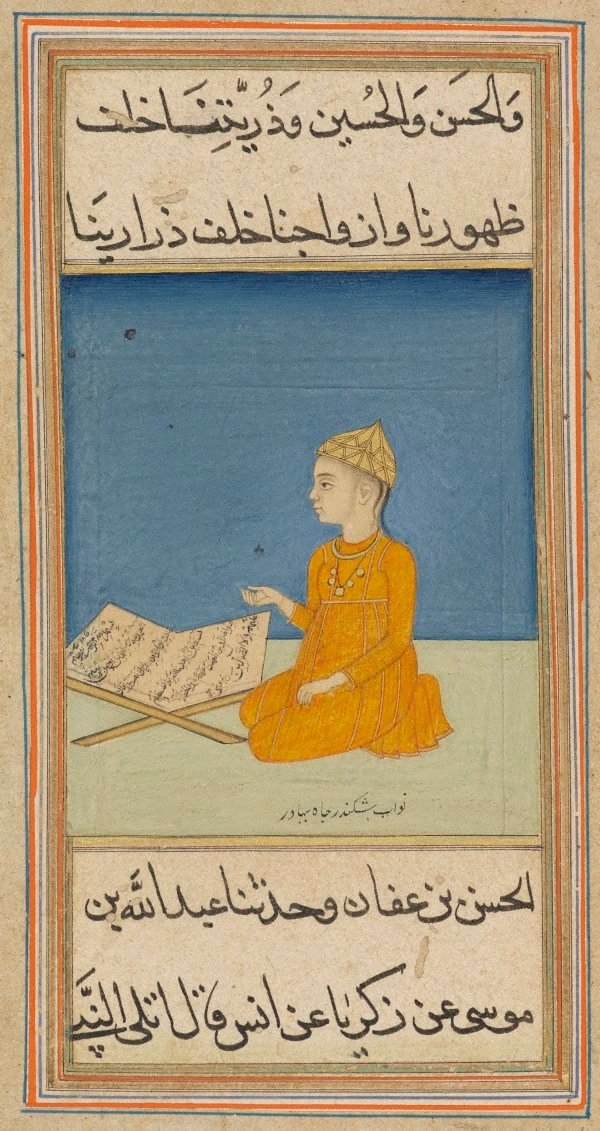 Unknown Artist
Prince Sikandar Jah of Hyderabad
Location

Not on display

Place of origin

Cultural origin

Mughal

Period

Year

circa 1780-1800

Media

Medium

opaque watercolour on paper

Dimensions

20.7 x 14.2 cm (irreg.)

Credit

Gift of Dr Nigel and Mrs Norma Hawkins 2010. Donated through the Australian Government's Cultural Gifts Program

Accession number

20.2010

Provenance

Christies, London, 24 Apr 1980, London/England, Important Islamic and Indian manuscripts and miniatures, lot no. 63.
Dr Nigel and Mrs Norma Hawkins, 24 Apr 1980-Feb 2010, Toronto/Ontario/Canada, moved to France early 1990s, moved to Australia late 1990s. Gift to the Art Gallery of New South Wales, Sydney, Feb 2010.