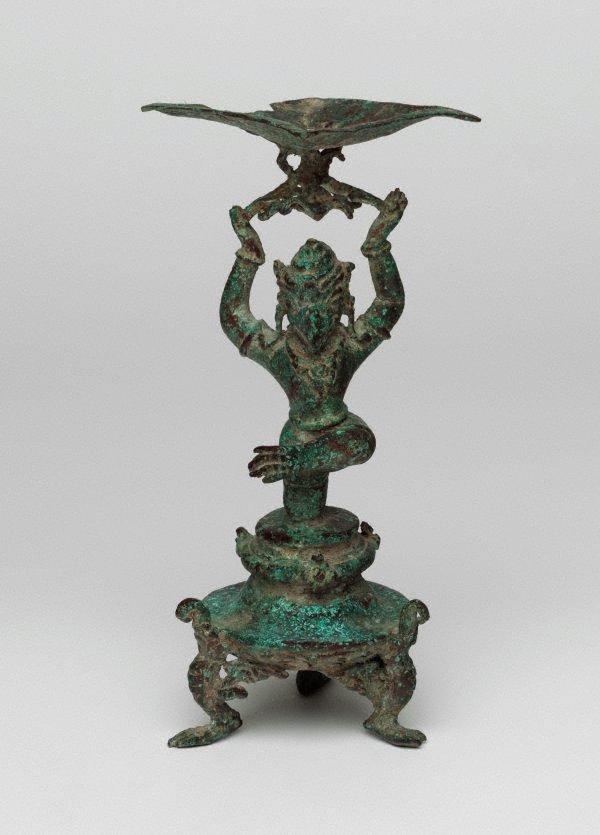 Unknown Artist
Oil lamp with stem in form of Garuda
Other titles:

Danang Garuda

Location

Place of origin

Year

16th century

Media

Medium

bronze

Dimensions

22.2 x 12.3 x 11.6 cm

Credit

Gift of Dr John Yu and Dr George Soutter 2006

Accession number

226.2006

Provenance

Kaliuda Galleries, pre 1980, Kuta/Bali/Indonesia, acquired by the brother of Kaliuda Galleries' owner, Eddie Lauren in West Flores, Indonesia.
John Yu, 1980-2006, Sydney/New South Wales/Australia, purchased from Kaliuda Galleries. Donated to the Art Gallery of New South Wales, Sydney, 2006.