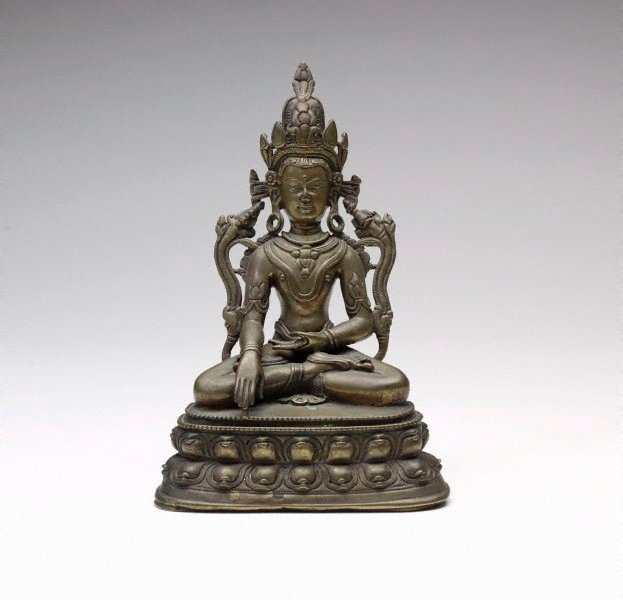 Unknown Artist
Vajrasattva
Location

Not on display

Place of origin

Year

circa 13th century-14th century

Media

Medium

bronze with silver and copper inlay

Dimensions

22.0 x 15.0 cm

Credit

Gift of J A and H D Sperling 2009. Donated through the Australian Government Cultural Gifts Program.

Accession number

260.2009

Provenance

Mr Hal & Mrs Judith Sperling, 2009, Sydney/New South Wales/Australia, donated to the Art Gallery of New South Wales, Sydney, June 2009.