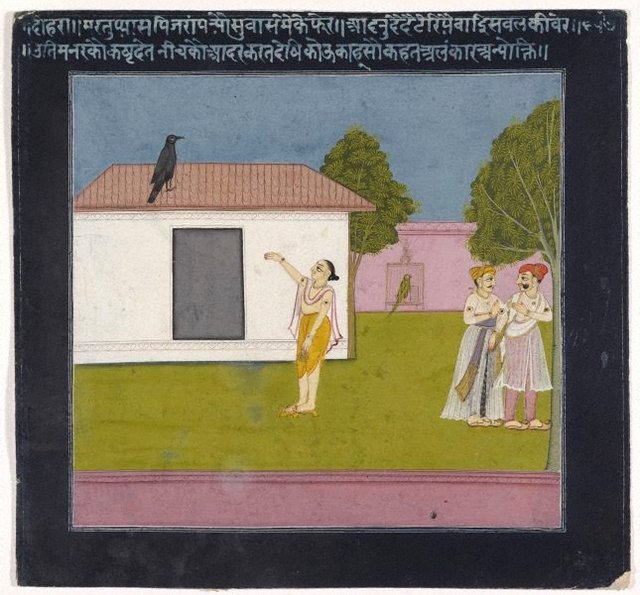 Unknown Artist
(Bird on a roof)
Other titles:

Bilawal ragini

Location

Not on display

Place of origin

Cultural origin

Malwa

Year

(1680)

Media

Medium

opaque watercolour on paper

Dimensions

22.5 x 23.9 cm

Credit

Gift of Dr Nigel and Mrs Norma Hawkins 2010. Donated through the Australian Government's Cultural Gifts Program

Accession number

30.2010

Provenance

Dr Nigel and Mrs Norma Hawkins, 1978-Feb 2010, Toronto/Ontario/Canada, moved to France early 1990s, moved to Australia late 1990s. Gift to the Art Gallery of New South Wales, Sydney, Feb 2010.