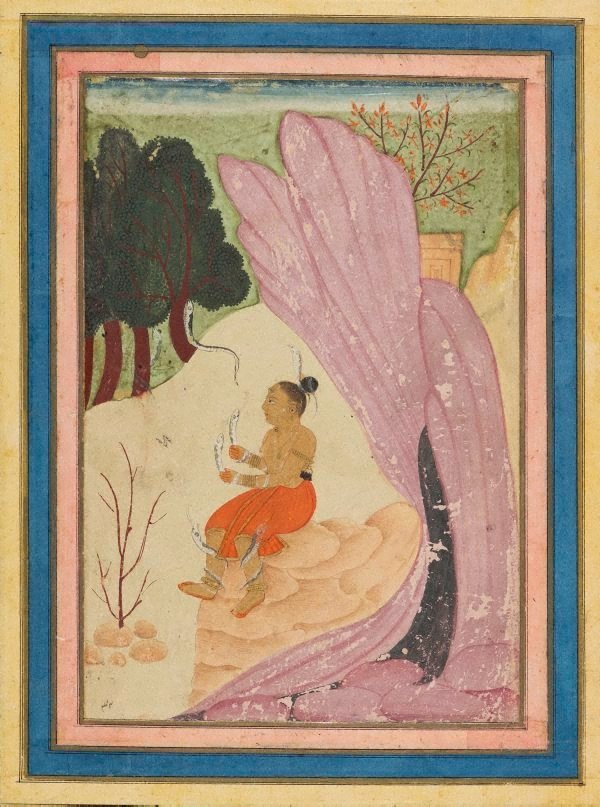 Unknown Artist
Asavari Ragini
Location

Not on display

Place of origin

Cultural origin

Popular Mughal

Year

17th century

Media

Medium

opaque watercolour on paper

Dimensions

15.6 x 11.0 cm

Credit

Gift of Dr Nigel and Mrs Norma Hawkins 2010. Donated through the Australian Government's Cultural Gifts Program

Accession number

37.2010

Provenance

Maggs Bros. Ltd., 1976-30 Apr 1980, London/England, published in 'Oriental miniature & illuminations', bulletin no. 25, London, May 1976, lot no. 20, p 21.
Dr Nigel and Mrs Norma Hawkins, 30 Apr 1980-Feb 2010, Toronto/Ontario/Canada, purchased from Maggs Bros. Moved to France early 1990s, moved to Australia late 1990s. Gift to the Art Gallery of New South Wales, Sydney, Feb 2010.