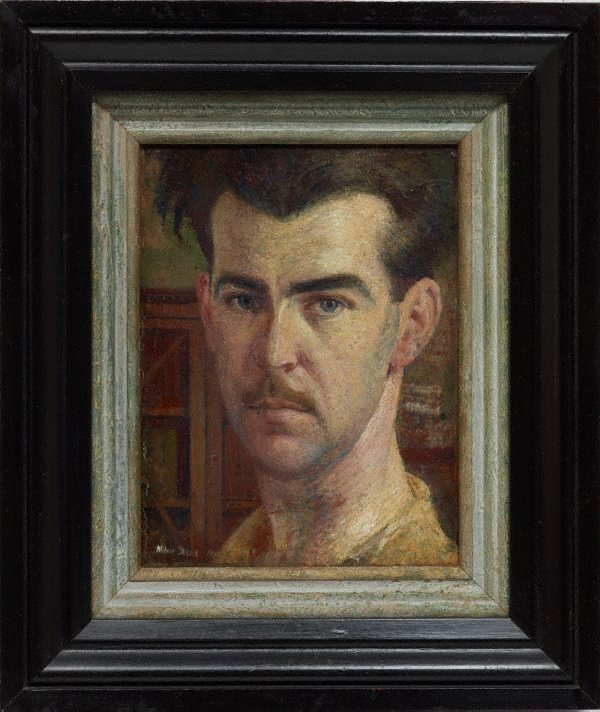 (Australia, England 24 Sep 1899 – 13 May 1970)
Self portrait
Location

Further information

This self portrait was painted three years after William Dobell arrived in London as recipient of the 1929 New South Wales Society of Artists Travelling Art Scholarship. Prior to painting this work, Dobell had visited Holland and studied
Rembrandt and Van Gogh in 1930, and travelled to Belgium to study the work of the Dutch masters in 1931.

'Self portrait' represents a daring act of self-exposure. Its significance lies in Dobell's successful attempt to define the self without glamour, bravado or artifice. Though small in size, this portrait has an intensity of presence. It was produced during a period when the impoverished artist often painted on small scraps of panel or strawboard.

Year

1932

Media

Medium

oil on wood panel

Dimensions

35.0 x 27.0 cm board; 54.0 x 46.0 x 6.0 cm frame

Signature & date

Signed and dated l.l. corner, white oil "WILLIAM DOBELL 1932".

Credit

Purchased with assistance from the Trustees of the Sir William Dobell Art Foundation 1985

Accession number

399.1985

Copyright

© Courtesy Sir William Dobell Art Foundation.