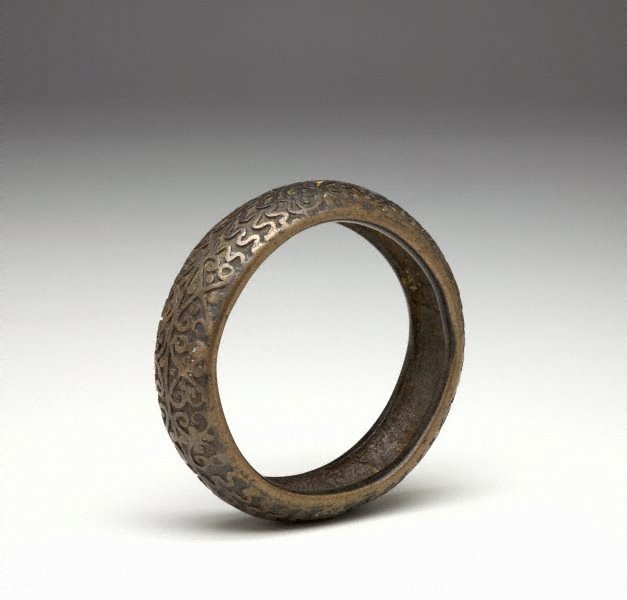 Unknown Artist
Armband
Other titles:

Bracelet

Location

Not on display

Further information

Among the Dayak and Iban societies of Borneo, armbands and bracelets made from wood, shell, ivory and various metals are worn by males and females of all ages. The scrolling ornamentation on this armband resembles designs of protective paired dragons and the undulating waters of the underworld, which are found tattooed on the body and emblazoned on the surface of all manner of objects including clothing, weapons and baby carriers.

Place of origin

Year

19th century-20th century

Media

Medium

silver alloy

Dimensions

3.0 x 1.5 x 11.0 cm diam.

Credit

Christopher Worrall Wilson Bequest 2010

Accession number

548.2010

Provenance

Christopher Wilson, pre Nov 1986-1996, Sydney/New South Wales/Australia, probably purchased in Sarawak, Malaysia mid 1970s or in 1985. Appears in 'Southeast Asian tribal art', an unpublished text by Christopher Wilson, College of Fine Arts, Sydney, November 1986.
Mariann Ford, 1996-Dec 2010, Sydney/New South Wales/Australia, inherited from the estate of Christopher Wilson. Gift to the Art Gallery of New South Wales as part of the Christopher Worrall Wilson Bequest 2010.