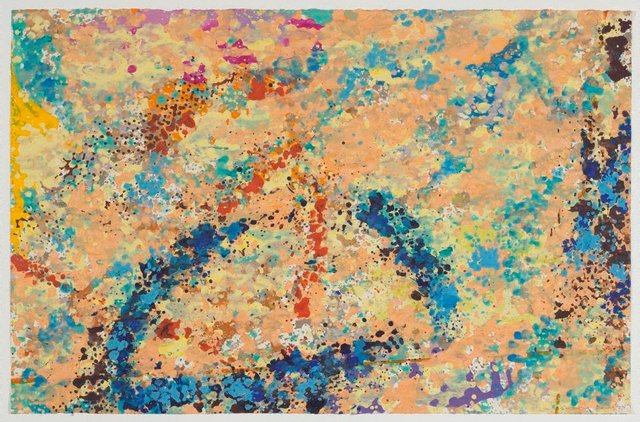 (Australia 29 Oct 1933 – 05 Mar 2017)
Untitled #21
Location

Not on display

Further information

This gouache is from a series of works made by the artist in 1972 in New York. Ball wrote in 1975 on this period of his work in which his focus became, almost exclusively, about colour:

" I see the exploration of colour, process and surface within my paintings as continuing on in the tradition of the great colourists."

[in Mervyn Horton (editor) 'Australian painters of the 70s Sydney', Ure Smith, 1975]

Paintings from the series were shown in a successful exhibition upon his return to Australia in 1973, at Sydney's Bonython Gallery. However, this work is from a group of gouaches which were not exhibited and remained in the artist's possession until this year, when they were shown at Sullivan and Strumpf.

Place of origin

Year

1971

Media

Medium

gouache on paper

Dimensions

66.1 x 101.0 cm sheet; 124.0 x 89.0 x 5.5 cm frame

Signature & date

Signed and dated l.r., pencil "SYDNEY BALL 71".

Credit

Purchased with funds provided by the Australian Prints, Drawings and Watercolours Benefactors Fund 2010

Accession number

63.2010

Copyright

© Sydney Ball. Courtesy of the artist and Sullivan+Strumpf, Sydney.