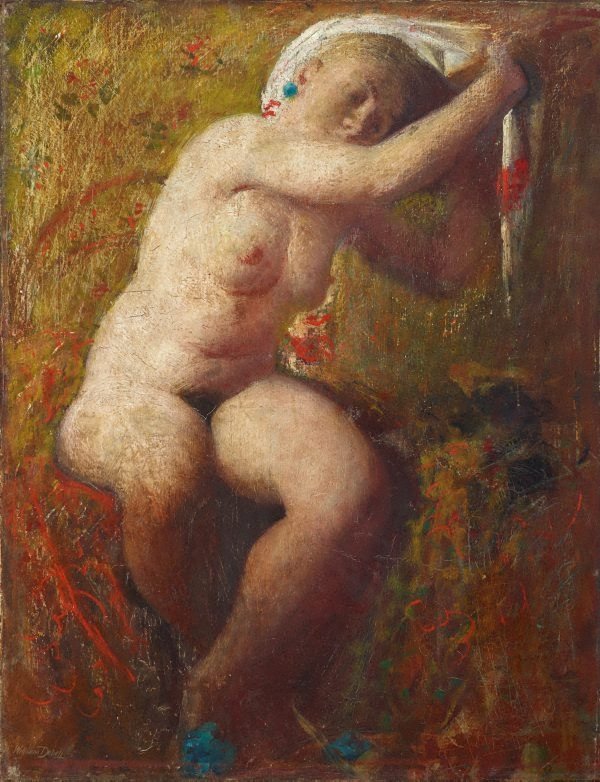 (Australia, England 24 Sep 1899 – 13 May 1970)
Nude
Location

Not on display

Further information

Honing a thing down until you can still get through with economy, that's power. Learn your technique thoroughly, immerse yourself in it, and then just throw it all out the window and express what you feel – and it will come through that you are a technician.

William Dobell, 1970

William Dobell made some of his finest life studies while attending the Slade School of Fine Art in London from 1929 to 1930, which emphasised a traditional approach and the importance of a grounding in drawing from the life model, followed by painting. Revealing his early mastery of the figure, Dobell's 'Nude' of 1931 is a work of infinite grace and sensuousness.

Year

1931

Media

Medium

oil on canvas on wood

Dimensions

89.5 x 69.2 cm board; 105.5 x 84.5 x 6.0 cm frame

Signature & date

Signed l.l. corner, pale brown oil "William Dobell". Not dated.

Credit

Purchased 1942

Accession number

7226

Copyright

© Courtesy Sir William Dobell Art Foundation.