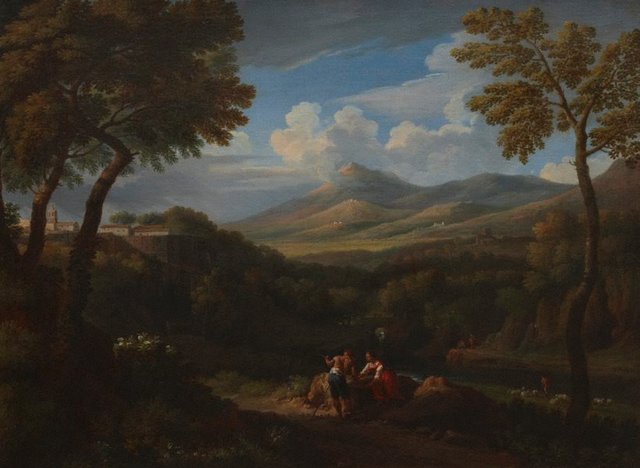 (Flanders baptised 12 May 1662 – 13 Jun 1749)
In the Campagna
Other titles:

Extensive Italian Landscape, Roman landscape

Location

Not on display

Media

Medium

oil on canvas

Dimensions

75.1 x 99.6 cm stretcher; 93.5 x 116.5 x 9.0 cm frame

Signature & date

Not signed. Not dated.

Credit

Purchased 1951

Accession number

8587

Provenance

Sir Edward Every, England
Arthur Tooth & Sons Ltd, London/England, Purchased by the AGNSW from Arthur Tooth & Sons 1951. Purchased from the exhibition 'Old Masters', as by Gaspard Poussin.