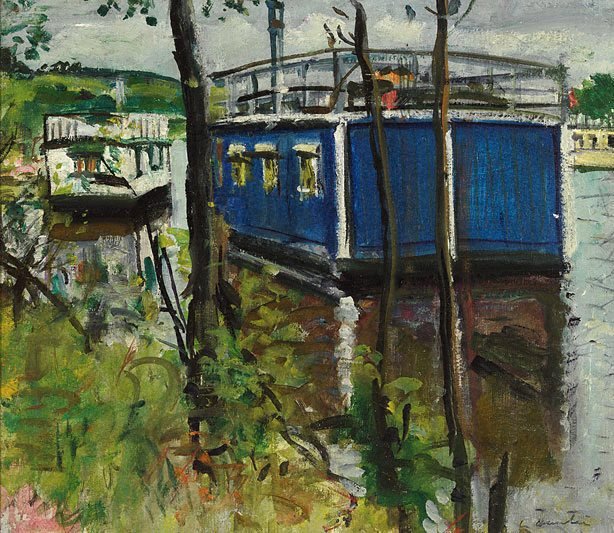 (Scotland 07 Aug 1877 – 06 Dec 1931)
Blue houseboat, Loch Lomond
Location

Not on display

Media

Medium

oil on canvas

Dimensions

51.4 x 58.9 cm stretcher; 72.4 x 80.0 x 6.5 cm frame

Signature & date

Signed l.r., black paint "L Hunter". Not dated.

Credit

Purchased 1953

Accession number

8713

Provenance

Alex Reid & Lefevre, Ltd., circa 1939, London/England
Sir Keith Murdoch, Dec 1939-Mar 1953, Australia, Purchased by the AGNSW from Sir Keith Murdoch 1953. Purchased by Sir Murdoch from 'The Daily Telegraph Exhibition of French and British Modern Art' held at David Jones Art Gallery, December 1939.