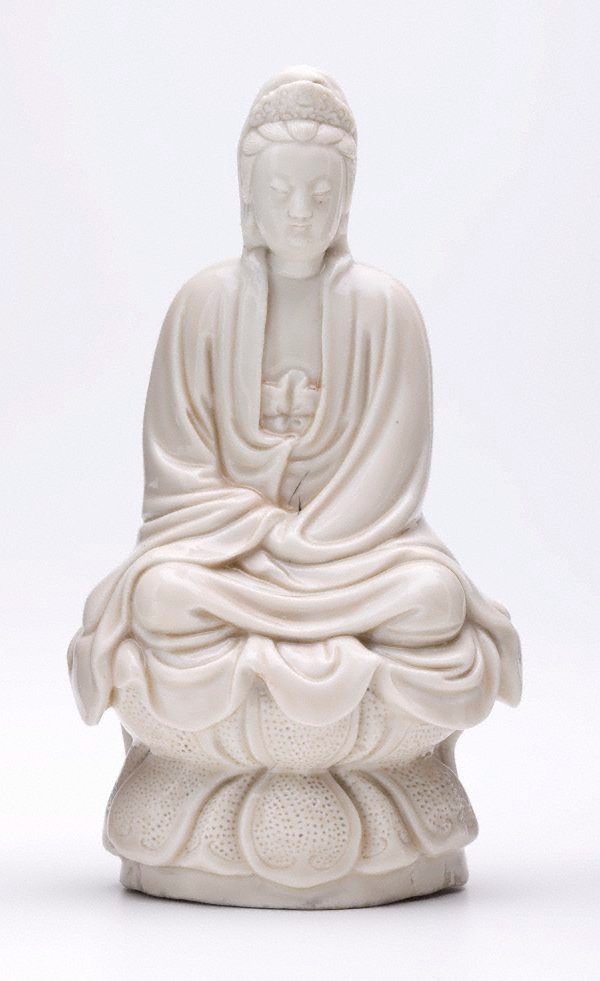 (China – )
Guanyin, bodhisattva of compassion seated on a lotus
Location

Place of origin

Period

Year

late 17th century-early 18th century

Media

Medium

porcelain, glazes; blanc de chine

Dimensions

21.0 x 11.7 x 7.5 cm

Credit

Purchased 1921

Accession number

9952.21

Provenance

Captain G.W. Eedy, pre Apr 1921, Sydney/New South Wales/Australia, acquired in China. Offered for sale by James R. Lawson (auction house), 11 October 1921, lot 105. Purchased by the Art Gallery of New South Wales, 1921.