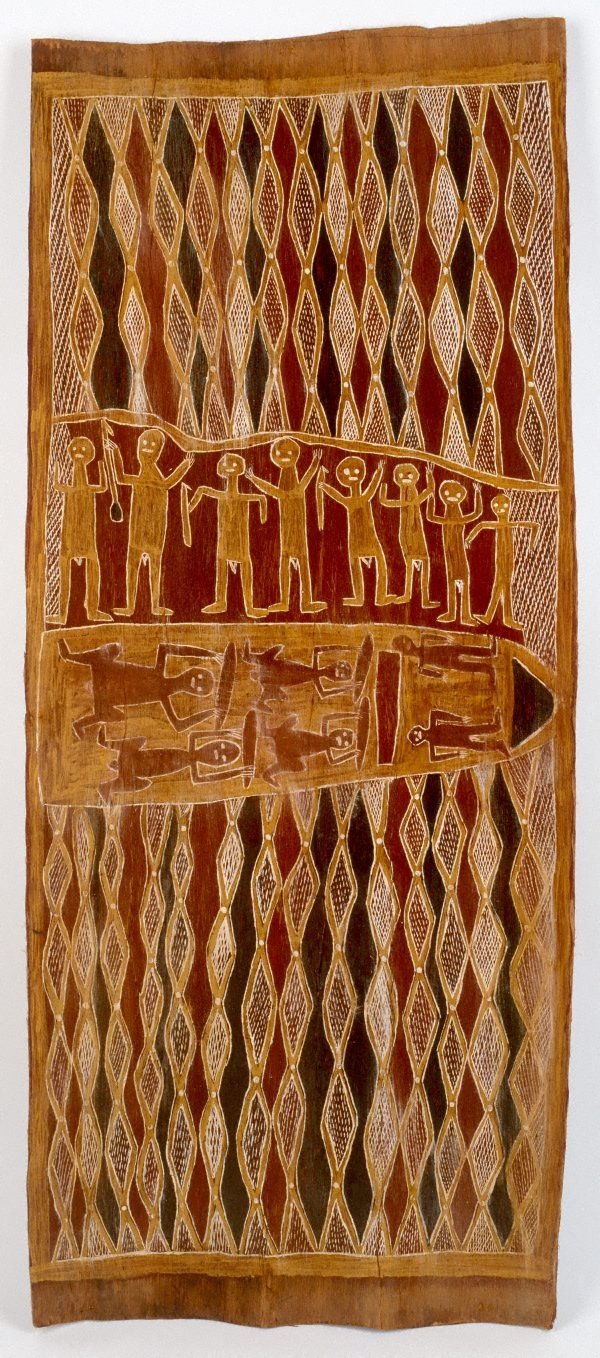 (Australia circa 1907 – 12 Apr 1979)
Community

Biranybirany (Caledon Bay), Arnhem region

Language group

Gumatj, Arnhem region
Lany'tjung Banaidja Story 3
Other titles:

Laindjung - Banaidja myth, Lany'tjung - Barama myth

Location

Not on display

Further information

Depicted in the centre is a Ngärra ceremony taking place on the ceremonial ground. Four of the figures are holding paperbark representations of Banaidja with which they beat the ground. The top and bottom sections show Munggurrawuy's Yirritja diamond pattern referring to the ancestral fire.

Australian Art Department, AGNSW, 2000

Place of origin

Year

1960

Media

Medium

natural pigments on bark

Dimensions

124.5 x 53.4 cm

Credit

Gift of Dr Stuart Scougall 1960

Accession number

IA29.1960

Copyright

© Estate of Munggurrawuy Yunupingu. licensed by Viscopy, Sydney.