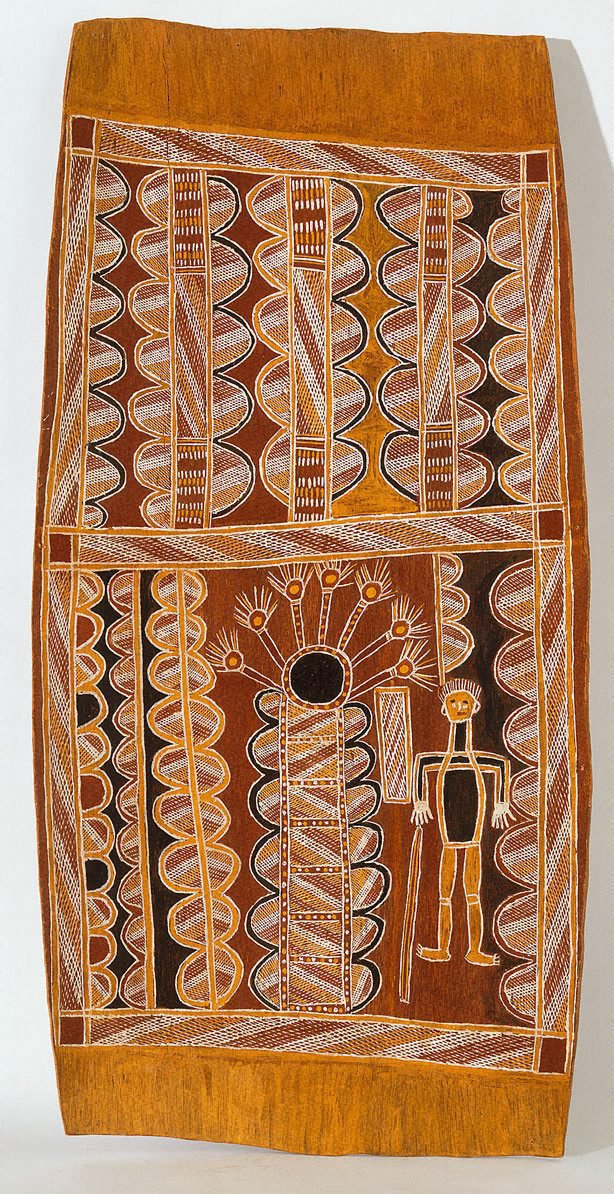 (Australia circa 1900 – 1976)
Community

Milingimbi, Arnhem region, Buckingham Bay, Arnhem region

Language group

Gupapuyngu, Arnhem region
The spirit Darwulmu at Guruana, a sacred place
Other titles:

The spirit Darwulmu at Gurununa

Location

Not on display

Further information

Mungunu is also known as Dhawudinygulili, and is the brother of both Djäwa and Lipundja. In this work he envisages the mouth of the river where is splits at Howard Island, at a particular location known as Guruwana. This location was also painted by Djimbarrdjimbarrwuy, with the semi-circular forms within the work referring to oysters that are found here.

Place of origin

Year

circa 1959

Media

Medium

natural pigments on bark

Dimensions

89.2 x 44.5 cm

Credit

Gift of Dr Stuart Scougall 1960

Accession number

IA56.1960

Copyright

© Mungunu Estate. Licensed by Aboriginal Artists Agency Ltd, Sydney.