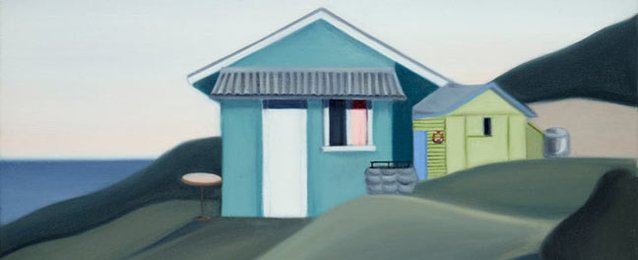 Brett Whiteley Travelling Art Scholarship 2016
23 Sep – 13 Nov 2016
Fri–Sun only
10am–4pm
Location: Brett Whiteley Studio, Surry Hills
Free admission
Lucy O'Doherty, 30, from Glebe, NSW has won the 2016 Brett Whiteley Travelling Art Scholarship.
Two paintings, Shacks at Little Garie and Art deco bungalow, from O'Doherty's winning body of work are on display at the Brett Whiteley Studio alongside works by finalists Jason Phu (highly commended), Abdul Abdullah, Clara Adolphs, Tsering Hannaford, Andrew Hopkins and Zoe Tweedale.
Begun in 1999, this scholarship for young Australian painters is now in its 18th year. This year's judges were artist Tom Carment and head curator of Australian art at the Art Gallery of NSW, Wayne Tunnicliffe. They selected this year's winner from seven finalists, shortlisted from 91 entries.
O'Doherty has won $30,000 and a three-month residency at the Cité Internationale des Arts in Paris, which is administered by the Art Gallery of NSW.
Note: extended by popular demand to 13 November 2016
Fri–Sun only
10am–4pm
Free admission made possible by J.P. Morgan
For education groups
Wed & Thu
Bookings required
Charges apply
Image: Lucy O`Doherty Shacks at Little Garie 2016 (detail)