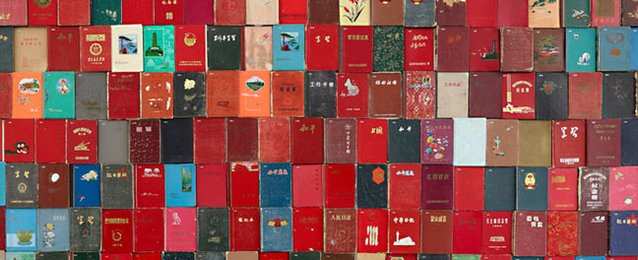 Chinese bible
revolution and art in China
3 Nov 2018 – 28 Apr 2019
Location: Lowy, Gonski Gallery
Free admission
This exhibition features artist Yang Zhichao Chinese bible, a monumental installation of 3000 notebooks and diaries inscribed between 1949 and 1999. These small books were collected by the artist from Beijing markets from 2005 to 2008 and ritually washed before presentation. Once owned by people of all ages and backgrounds, they reveal handwritten notes ranging from the experience of falling in love to the ideological slogans of the Cultural Revolution.
Yang Zhichao Chinese bible is accompanied by works by other celebrated contemporary Chinese artists including Zhang Xiaogang.
Chinese bible was a gift to the Gallery from Gene and Brian Sherman in 2015.
Image: Yang Zhichao Chinese bible 2009 (detail), Art Gallery of New South Wales © Yang Zhichao