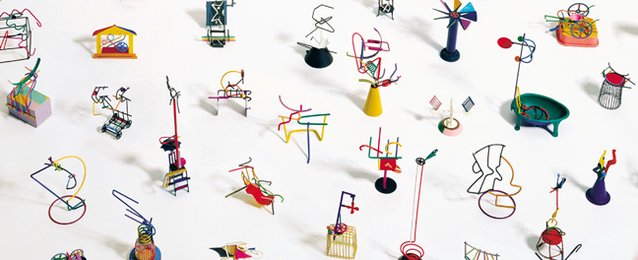 Colourwheel
30 May 2015 – 29 May 2016
Location: Contemporary galleries
Free admission
Bringing together some of the brightest works from the Gallery's Australian and international collections, Colourwheel celebrates the playful and dynamic ways in which modern artists have used colour, and invites viewers – especially children – to engage in some chromatic play and experiment of their own.
Encompassing plastic, embroidery, video, digital animation and even some coloured bread, Colourwheel reflects the revolution in colour that occurred in the modern age, when new technologies created new kinds of colour that changed the look of our world. From Andy Warhol with his synthetically bright flowers to Sol LeWitt with his computer-designed 'splotches', the Colourwheel artists revel in this new palette of possibilities and pose their own surprising questions. What does colour sound like? How does it taste? Can colour by itself be art?
Artists in the exhibition include: Ay-O, John Baldessari, Peter Coffin, Michael Craig-Martin, Patrick Heron, Robert Klippel, Roy de Maistre, Miralda, Eduardo Paolozzi, Kay Rosen, Joe Tilson, Louise Weaver and Yayanagi Tsuyoshi.
Image: Robert Klippel Nos 1037-1126 Eighty-seven small polychromed tin sculptures 1995 (detail) © Robert Klippel Estate