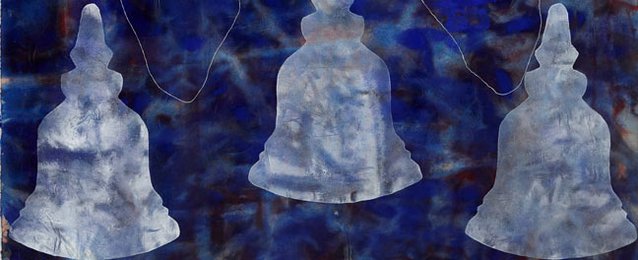 Judy Watson
the edge of memory
10 Nov 2018 – 17 Mar 2019
Location: Entrance court, 20th & 21st c Australian art
Free admission
This display presents paintings, prints and drawings from one of Australia's most significant artists, including many from the Gallery's collection.
The whisperings of the past are central to the work of Aboriginal artist Judy Watson, who is interested in the indelible stain left on country by past events.
Watson poignantly unveils hidden histories while tracing her matrilineal connection to country, the Waanyi lands of north-west Queensland.
Her works play a significant role in remembering and illuminating aspects of our past that we often fail or refuse to see.
Image: Judy Watson big blue world with three stupas 2004 (detail), Art Gallery of New South Wales © Judy Watson. Licensed by Copyright Agency