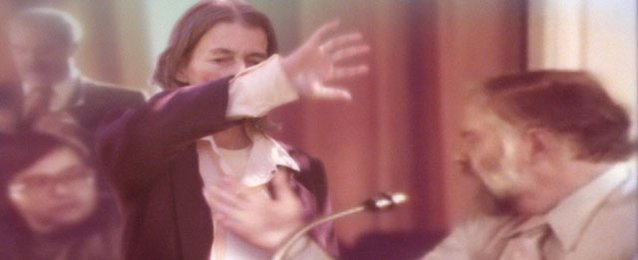 Ms&Mr
XEROX MISSIVE 1977/2011
8 Dec 2011 – 5 Feb 2012
Location: Contemporary project space
Free admission
Blending fact and fiction, this mesmerising video installation uses appropriated sound and footage to fabricate an impossible exchange between the late sci-fi author Phillip K Dick and his one-time muse and wife Tessa.
On various occasions, and most vividly while he and Tessa were associated, Dick claimed to have witnessed paranormal phenomena – moments when his life and the imaginary worlds of his novels coincided.
Exploring this notion of multiple intersecting realities, XEROX MISSIVE 1977/2011 reflects on the nature of time and the potential of archives as catalysts for generating alternate versions of history.
Ms&Mr XEROX MISSIVE 1977/2011, production image, courtesy of the artists