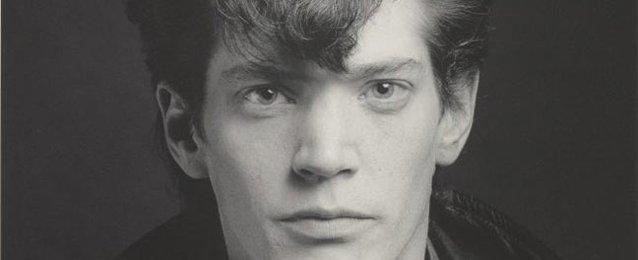 Robert Mapplethorpe
the perfect medium
27 Oct 2017 – 4 Mar 2018
Location: Temporary exhibitions gallery
Charges apply
This exhibition celebrates one of the most renowned photographers of the 20th century, an artist who understood the medium's ability to alter perceptions and push boundaries.
This comprehensive survey of Robert Mapplethorpe's career features over 200 works, including floral still lifes, portraits, figure studies and erotic imagery that charts his involvement in New York's gay scene, as well as a selection of archival material providing insights into his working methods and life.
An icon who photographed other icons, Mapplethorpe captured and shaped an era with portraits that immortalised the cultural idols of the 1970s and 1980s, including lifelong muse Patti Smith, fellow artists Cindy Sherman and Louise Bourgeois, actor Isabella Rossellini and musicians Debbie Harry and Philip Glass.
The exhibition is organised by the Los Angeles County Museum of Art and J Paul Getty Museum, in collaboration with the Robert Mapplethorpe Foundation and the Art Gallery of NSW. Support for the exhibition and its international tour has been provided by the Terra Foundation for American Art.
Note: this exhibition contains sexually explicit imagery
Tickets can be used once, anytime the exhibition is open. You don't specify a date/time when booking.
$18 adult
$16 concession
$14 member
$44 family (2 adults + up to 3 children)
$8 child (5-17 years)
Free for children under 5
$2 transaction fee applies online
Also available
$29/$26/$23 multi-entry ticket
Find out more
Note: this exhibition contains sexually explicit imagery
Image: Robert Mapplethorpe Self-portrait 1980 (detail), jointly acquired by and the Los Angeles County Museum of Art and The J Paul Getty Trust; partial gift of The Robert Mapplethorpe Foundation, partial purchase with funds provided by The J Paul Getty Trust and the David Geffen Foundation © Robert Mapplethorpe Foundation. Used by permission.