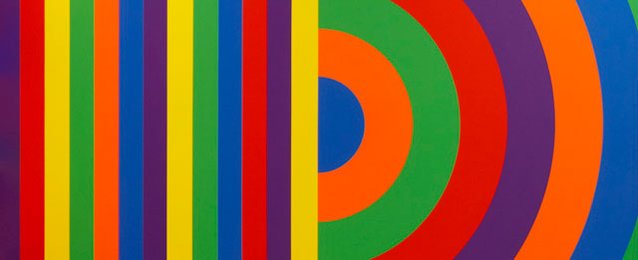 Sol LeWitt
Your mind is exactly at that line
20 Feb – 3 Aug 2014
Location: Contemporary galleries
Free admission
Sol LeWitt (America, 1928–2007) was one of the most influential artists of his generation.
A pioneer of conceptual art, he forged a new way of thinking about making art. 'In conceptual art the idea or concept is the most important aspect of the work', LeWitt wrote in a landmark essay in 1967.
This exhibition showcases 40 years of LeWitt's practice, including many works shown in Australia for the first time.
In another first in Australia, LeWitt's work will be shown alongside paintings from his personal art collection by Indigenous artists Emily Kam Ngwarray and Gloria Tamerre Petyarre, which were a source of inspiration.
The John Kaldor Family Collection, now part of the Art Gallery of NSW collection, forms the foundation of this exhibition, along with significant loans from the Naomi Milgrom Collection in Melbourne and the LeWitt collection in Carver, Connecticut, USA.
Image: Sol LeWitt Wall drawing #1091: arcs, circles and bands (room) 2003 (detail) © Estate of Sol LeWitt