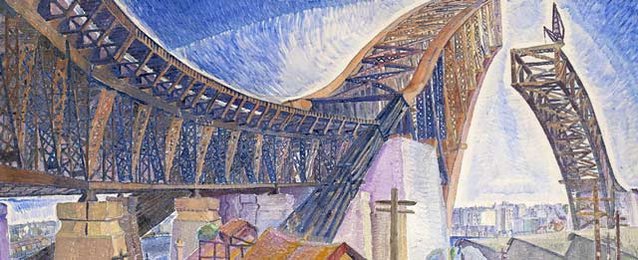 Sydney moderns
art for a new world
6 Jul – 7 Oct 2013
Location: Major exhibition gallery
Charges apply
From humble beginnings to a thriving metropolis, Sydney in the 1920s and 30s was a city in the midst of great change. By the early 20s its population had grown to one million and its urban environment was being transformed by exciting new structures, including the Sydney Harbour Bridge.
Like the changing city, artists in Sydney were forging new paths. As the city grew in confidence as a modern destination, so too did adventurous artists keen to explore innovative ways of using colour, light and abstraction in their interpretation of the new world around them.
Their exuberant, cosmopolitan works represent one of the most distinctive and creative periods in the history of Australian art.
Featuring over 180 works from some of our most loved artists such as Margaret Preston, Roy de Maistre, Grace Cossington Smith, Ralph Balson and Harold Cazneaux, this exhibition is a celebration of modern Sydney life.
Free audio for adults and children available through our Visit app for iPhone or mobile site m.artgallery.nsw.gov.au. Click the audio tab on the home screen
Image: Grace Cossington Smith The bridge in-curve 1930 (detail), National Gallery of Victoria