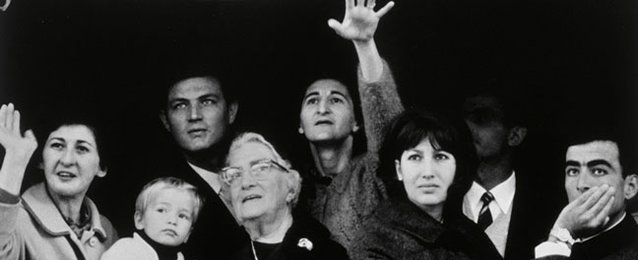 The photograph and Australia
21 Mar – 8 Jun 2015
Location: Major exhibition gallery, Research library and archive
Charges apply
Photography has been crucial in the development of our understanding of Australia as a place and Australians as a people. Tracing the evolution of the medium and its many uses from the 1840s until today, The photograph and Australia investigates the role that photography has played in shaping our view of the world, ourselves and each other.
Sourced from more than 35 private and public collections across Australia, New Zealand and England, the exhibition features works by renowned artists, as well as images by unknown photographers and everyday material such as family albums and postcards. Weaving together the multiple threads of Australia's photographic history, it proposes a new way of thinking about the connections between photography, place and identity.
Artists include Morton Allport, Richard Daintree, Paul Foelsche, Samuel Sweet, JJ Dwyer, Charles Bayliss, Frank Hurley, Harold Cazneaux, Olive Cotton, Max Dupain, David Moore, Sue Ford, Carol Jerrems, Tracey Moffatt, Simryn Gill, Robyn Stacey, Ricky Maynard and Anne Ferran, among many others.
As part of The photograph and Australia, Patrick Pound's installation The readers 2011-15 is on display in the Gallery's research library.
$15 adult
$12 concession
$10 member
$8 child (5-17 years)
$38 family (2 adults, up to 3 kids)
$7 student (booked school group)
$20/$17/$14 multi-visit
Free for children under 5
Dining package available
Image: David Moore Migrants arriving in Sydney 1966 (detail), gelatin silver photograph, 30.2 × 43.5 cm, gift of the artist 1997 © Lisa, Karen, Michael and Matthew Moore