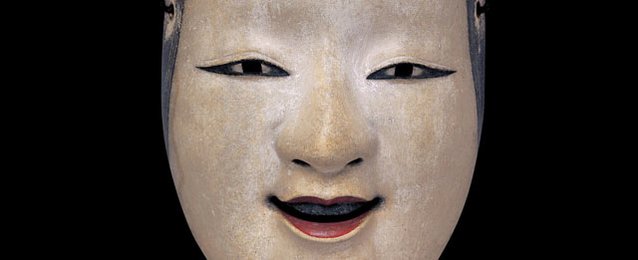 Theatre of dreams, theatre of play
nō and kyōgen in Japan
14 Jun – 27 Jul 2014
31 Jul – 14 Sep 2014
Location: Lower Asian gallery
Charges apply
With a history spanning over 600 years, nō is the oldest and most complex form of theatre in Japan. A prized artistic legacy from the age of the samurai, it is still practised in Japan today, almost unchanged.
Often referred to as 'Japanese opera', nō combines drama, music and dance to create plays full of symbolism, legend and grace. These epic plays are interspersed by kyōgen skits – brief spoken dramas about folk tales and everyday life that serve as comedic interludes.
From dazzling costumes and enigmatic masks to finely crafted instruments and paintings, Theatre of dreams, theatre of play brings you all the splendour, tradition and exacting harmony of a live nō performance.
Handed down through generations, the 165 works in this exhibition showcase the exceptional skill of master artisans whose samurai patrons spared no expense in their production.
Drawn from prestigious Japanese collections, these works have never before been exhibited together outside of Japan.
The exhibition has been organised by the Art Gallery of NSW, the Agency for Cultural Affairs of the Government of Japan and the Japan Arts Council (National Noh Theatre). Due to the fragile nature of the works, it will be closed 28-30 July for conservation purposes.
Image: Ko-omote mask (detail), Edo period, 17th century, pigment on Japanese cypress wood, National Noh Theatre Collection