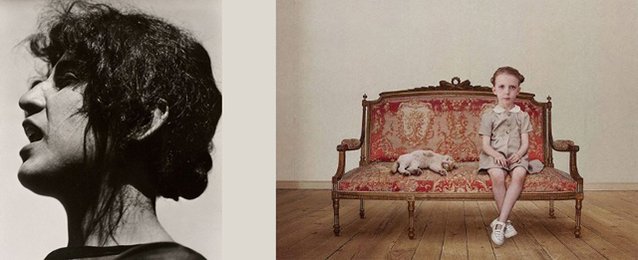 What's in a face?
aspects of portrait photography
24 Sep 2011 – 5 Feb 2012
Location: Photography gallery
Free admission
An exhibition of more than 45 photographs from the collection, which focuses on some of the crucial points in the history of photographic depictions of the human face.
Left: Edward Weston Guadalupe de Rivera, Mexico 1924, printed later gelatin silver photograph, 20.7 × 17.8 cm, gift of Patsy W Asch 2000 © Centre for Creative Photography, Arizona Board of Regents. Right: Loretta Lux The waiting girl 2006, Ilfochrome photograph, 38 × 53 cm, purchased with funds provided by the Photography Collection Benefactors Program 2007 © Loretta Lux/Bild-Kunst. Licensed by Viscopy, Sydney.