Art After Hours: ideas on paper
Wednesday 1, 8, 15, 22 and 29 October 2014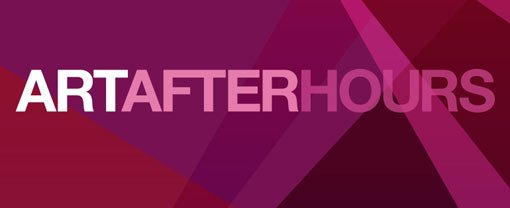 Throughout history, Europe's greatest artists have turned to drawing and printmaking to explore an array of artistic possibilities – to create, to innovate. Pencil in hand, they have also tackled some of the big subjects of European art and culture.
In association with the stunning exhibition European prints and drawings 1500-1900 at the Art Gallery of NSW, Art After Hours looks to some of these big subjects – love, politics, gender, science and thought. So for the month of October, not only can you enjoy works by Rembrandt, Manet, Cézanne and Klimt, but also engage with the ideas that inspired these artists.
For Art After Hours, the entire Gallery will be open until 10pm. You're in for an unbeatable night out, with live music, a pop-up bar and delicious food now brought to you by MorSul, Matt Moran and Peter Sullivan's catering group. Don't forget there is a courtesy bus running every 15 minutes throughout the evening, dropping at various city transport hubs.
Program highlights
Celebrity talks, 6.30pm
1 October: Triple J's Tom Tilley sits down with Sydney Dance Company's artistic director Rafael Bonachela and Australian composer Nick Wales to chat about poetry as a source of artistic inspiration. They will also look at the ongoing interest in contemporary adaptations of classic love stories and Rafael's latest collaboration Louder than words.
8 October: A recurring theme throughout the exhibition is how the female subject has been portrayed by a male artist. Author Tara Moss joins us to address the representation and often stereotypical depiction of women throughout history. Her latest novel, The fictional woman, looks at the labels that she and other women have been forced to wear.
15 October: Join mathematician Dr Clio Cresswell for a fascinating look into numbers and art. A key work in the exhibition is Albrecht Dürer's Melencolia I (1514) which depicts a 'magic square'. Clio will unlock the mysteries of this square and explain how she sees maths as a form of expression just like the arts.
Drawing lessons, 6.30pm
22 and 29 October: Join illustrator David Legge as he shares some of his top tips for drawing. Learn some of the fundamentals and try your own hand at drawing, following David's simple instructions. Suitable for all ages and stages. Materials provided.
Live music, 7.15pm
Our resident musicians this October are Gossamer Tide, a unique duo with a repertoire that ranges from Bach to the Beatles and beautiful originals.
More information
See the full Art After Hours program
Art After Hours is supported by Gallery members.