ARTEXPRESS 2019
Presenting the next generation of Australian artists and creative thinkers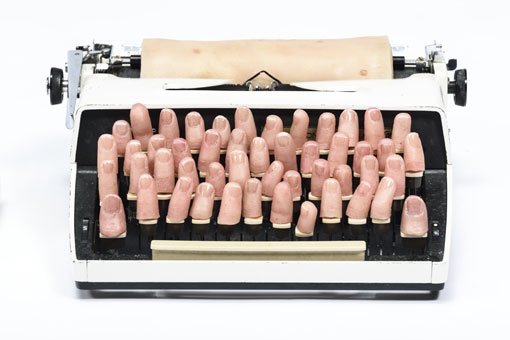 Tuesday 5 February, 2019
The Art Gallery of New South Wales is proud to present ARTEXPRESS 2019. For the 35th year the Gallery is showcasing outstanding works of art created by NSW students for the Higher School Certificate (HSC) Visual Arts examination. This annual exhibition, one of the Gallery's most popular, provides an insight into the concerns and passions of young Australians, whilst introducing the artists and creative thinkers of tomorrow.
In total 56 artworks have been selected for exhibition at the Gallery from the 8770 student works submitted for the 2018 HSC. Works by students from across metropolitan and regional NSW, and from a mix of government and non-government schools will be on display.
These high achieving works represent 12 different expressive art forms including sculpture, drawing, painting, printmaking, textile and fibre, graphic design and photomedia.
Shining through in this year's exhibition are themes of gender and diversity, mental health and wellbeing, and environmental issues. The young artists explore very personal views and fears through their works, reflecting on the importance of family, overcoming adversity and the impact of technology on modern life.
Art Gallery of NSW director Michael Brand said the creation of a visual arts body of work for the HSC requires an enormous amount of thought, experimentation, creative thinking and perseverance.
"My congratulations to all 2018 HSC visual arts students, including those whose works have been selected for display at the Gallery.
"ARTEXPRESS 2019 shows the depth of talent among students in NSW. These sophisticated, imaginative and highly resolved bodies of work reveal complex investigations by today's student artists," Brand said.
Louise Halpin, Art Gallery of NSW curator of ARTEXPRESS 2019 said an additional element of the exhibition this year reinforces best practice in terms of developing ideas into artforms.
"Reflecting the exhibition's strong focus this year on visual arts process and practice, the Gallery will display objects and diaries of some of the artists in our collection, alongside student works," Halpin said.
"These objects and diaries are from our National Art Archive, the country's largest artist archive, and include artists Robert Klippel, Stephen Birch, Michelle Collocott and Katthy Cavaliere," Halpin added.
The exhibition of final year student's artworks first began in Sydney in the late 1950s and has grown to be the major event it is today. Artists in the Gallery's collection who have been exhibited in ARTEXPRESS previously include Ben Quilty, Tom Polo, Jasper Knight, Simone Douglas and Julie Fragar.
The enduring popularity of this exhibition is testament to the public's enthusiasm for supporting a new generation of young artists, and demonstrates the Gallery's ongoing dedication to young artists and art education.
ARTEXPRESS is a joint partnership between the NSW Education Standards Authority and NSW Department of Education in association with the Art Gallery of New South Wales, also the principal venue.
Join the conversation #ARTEXPRESS2019
ARTEXPRESS 2019 exhibitions:
- Art Gallery of New South Wales: 7 February – 25 April
- Hazelhurst Art Centre: 9 February – 22 April
- The Armory, Sydney Olympic Park: 5 March – 28 April
- Bathurst Regional Art Gallery: 12 April – 2 June
- New England Regional Art Museum: 3 May – 30 June
- Blue Mountains Cultural Centre: 11 May – 30 June
- Wagga Wagga Art Gallery: 21 June – 25 August
- Western Plains Cultural Centre: 26 July – 25 August
- Tamworth Regional Gallery: 3 August – 22 September
On view
7 Feb – 28 Apr 2019
Art Gallery of New South Wales
Art Gallery Road, The Domain, Sydney
Admission
Free
Media contact
Hannah McKissock-Davis
Tel 02 9225 1671
hannah.mckissock-davis@ag.nsw.gov.au