Jacky Redgate: the logic of vision
One of the most significant artists to emerge in Australia during the 1980s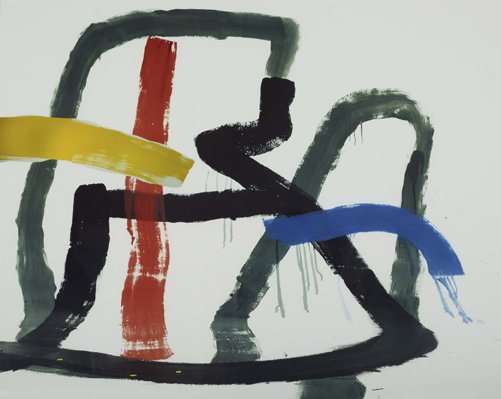 The exhibition Jacky Redgate: the logic of vision brings together the holdings of the artist's work at the Art Gallery of New South Wales. Putting the emphasis on her photographic practice, the exhibition of 15 works surveys Redgate's creative trajectory from the 1980s until now.
Born in London in 1955, Redgate emigrated with her family to Australia in 1967. She went on to study in Adelaide and Sydney, focusing her interest on photography and sculpture. The artist became a prominent presence on the local art scene after her move to Sydney in the early 1980s. Her participation in major exhibitions like the 1985 Perspecta helped redefine the view of photography as an art form equal to any other – a position argued by other emerging women artists such as Anne Ferran, Debra Phillips and Anne Zahalka.
Over the past three decades Redgate's artistic concerns have revolved around the investigation of the material world and the way we ascribe meaning to it. Her use of photography in combination with sculptural processes has been crucial in this regard. All her images are of constructed environments through which the artist critically examines the ways photography conditions and influences our perception of the world.
In the 1985 series Naar het Schilder-Boeck, Redgate restaged elements from Pieter Brueghel's 1559 painting The Netherlandish proverbs, photographing them with a toy camera. Later series like WORK TO RULE 1986-87 and STRAIGHTCUT 2001-03 posit ubiquitous items such as playing cards and a 1960s set of plastic containers into highly formal arrangements that displace the utilitarian nature of the objects. Her three-dimensional works similarly test the limits and peculiarities of vision, making evident the systems that guide it, as can be seen in her 1989 installation Untitled vase shape #1 – #5. Using non-reflective black infinity screens with matte black vases creates an optical void into which physical reality seems to disappear and become unphotographable.
The source of much of this imagery resides in art history and cultural products of the past, mined through appropriation and referencing. Reflecting on the traditions of modernity in particular, Redgate inquires into the technological, scientific, philosophical and aesthetic ideas that we have inherited. While pulling these apart, she also demonstrates that there is a positive, poetic value in such deconstruction, as can be seen in her seductively mysterious photograph Light throw (mirrors) #1 2009.
Suspended in tense moments of imprecision, Redgate's oeuvre asks the viewer to question what things are and what they can be. In her hands, photographs appear as objects, objects look like sculptures and sculptures are rendered invisible. This tantalising multiplicity is a hallmark of Redgate's practice, which sustains a conceptual rigour while remaining visually exciting. In 2011 she was the recipient of the prestigious Bowness Photography Prize.
On view
2 Jun – 9 Sep 2012
Art Gallery of New South Wales
Art Gallery Road, The Domain, Sydney
Admission
Free
Media contact
Susanne Briggs
Tel 02 9225 1791
Mob 0412 268 320
susanne.briggs@ag.nsw.gov.au