When silence falls
Work by contemporary Aboriginal artists alongside contemporary international artists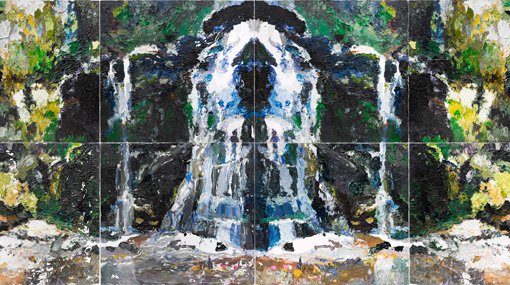 When silence falls presents the work of contemporary Aboriginal artists alongside contemporary international artists to consider the violence and loss of often unacknowledged historical events – cultural displacement, political oppression, ethnic cleansing and massacres – and provides a voice for those who have been silenced.
Encompassing painting, video and sculpture, the collection-based exhibition features a new major acquisition by Australian Indigenous artist Judy Watson, as well as significant loans from Naomi Milgrom and Gene and Brian Sherman.
Cara Pinchbeck, curator of Aboriginal and Torres Strait Islander art and When silence falls curator, said the exhibition speaks strongly of conflict but does not look to lay blame.
"When silence falls seeks to commemorate the loss of confronting and difficult events that are too often pushed to the peripheries – events that are part of our shared histories, shaping and informing the present.
"These powerful works offer a space for contemplation that is more sensual and emotive than the history writing and news imagery to which we can become desensitised. They look to the shared nature of humanity, our transient existence and the inescapable sadness of suffering," Pinchbeck said.
Art Gallery of NSW director Michael Brand said When silence falls poses questions of special urgency.
"The artists in this exhibition share a faith that art should play its part in excavating and reimagining the past, however troubling the subject matter.
"Importantly, the exhibition presents contemporary Aboriginal artists alongside contemporary international artists, reflecting our philosophy of looking out to the world from Sydney with full awareness of the ancient artistic traditions that inhabit this place," Brand said.
A recent addition to the Gallery collection, Judy Watson's commissioned piece a picnic with the natives – the gulf 2015 suggests the location of massacre sites within and surrounding her Waanyi country in the Gulf of Carpentaria. As scattered marks across Matthew Flinders' map of Australia, these unnamed places reveal the random and widespread violence that occurred as the colonial frontier moved through the region. Hauntingly, the title of the work references one of the documented terms used to describe massacres, "a picnic with the natives".
When silence falls is part of a new series of contemporary collection projects that seeks to make more accessible the Gallery's collection, and open fresh sightlines for visitors.
When silence falls features works by Ben Quilty, Judy Watson, Daniel Boyd, Hossien Valamanesh, Richard Bell and Emory Douglas, Kara Walker, William Kentridge, Pedro Reyes, Adeela Suleman, Timmy Timms, Rusty Peters, Paddy Bedford, Tony Albert and Alair Pambegan, Doris Salcedo, Vernon Ah Kee, Shane Cotton and Fiona Hall.
The exhibition is accompanied by a fully illustrated catalogue that features an essay by curator Cara Pinchbeck. It is available from the Gallery shop (RRP $16.95).
On view
19 Dec 2015 – 1 May 2016
Art Gallery of New South Wales
Art Gallery Road, The Domain, Sydney
Admission
Free
Media contact
Lisa Catt
Tel 02 9225 1791
Mob 0431 509 978
lisa.catt@ag.nsw.gov.au